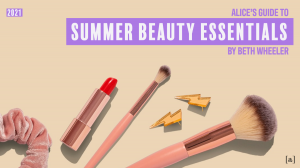 By: Beth Wheeler
Summer is officially here, and that means a new round of beauty essentials to fit the season. Whether you are going to the pool, beach or just going to work, these are essentials that you need to have for your daily beauty routines. Covering both high-end and low-end to fit all budgets of all skin types, these are the products that people have been raving about to keep you looking good and feeling good all summer!
SKIN
We all love a good skin moment. Whether you're into full-coverage makeup or like to rock the au natural, skincare is of the utmost importance! During the summertime, it is imperative to apply sunscreen! Below I have provided some popular facial sunscreens (both high and low end) and keep your skin looking and feeling healthy all summer long! 
Supergoop Unseen Sunscreen SPF 40 ($20-34)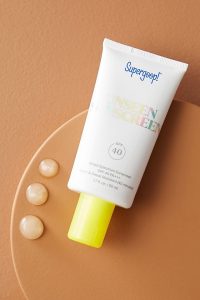 Supergoop's bestseller, the Unseen Sunscreen is a staple in many skincare routines (supergoop.com). The rave over this product is not undeserved. It has a coverage of 40 SPF, is completely weightless, invisible and made with clean chemicals only! It is good for all skin types, and it does not leave a murky, unnatural finish like most sunscreens. A true game-changer, this sunscreen can be worn as primer and protectant under makeup or just a sunscreen before hitting the pool.
(Buy here: https://supergoop.com/products/unseen-sunscreen)
Cetaphil Sheer Mineral Face Liquid Sunscreen SPF 50 ($14)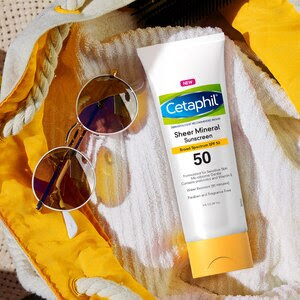 Hypoallergenic, paraben and fragrance-free, water-resistant up to 80 minutes and clinically tested, this lightweight facial sunscreen is amazing to go under makeup or just lightly on the skin for a day by the pool or picking up vegetables at a local farmer's market. It is gentle on the skin and contains antioxidant Vitamin E. One of the best parts? It's only $14!
(Buy here: https://www.cetaphil.com)
MAKEUP
Skin tints and cream products are increasingly popular lately, which are both amazing products for the summer. The lightweight feeling and moisturizing components of a good skin tint and the natural finish and elasticity of cream products will have you looking sun-kissed and ready to party.
Charlotte Tilbury Light Wonder Foundation ($44)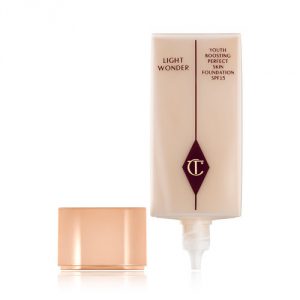 Charlotte Tilbury is no stranger to enhancing natural beauty, and she did not miss in curating this super lightweight, moisturizing and natural-finish foundation. This product is a staple for anyone's collection who is looking for a foundation that will protect your skin (SPF 15), feel comfortable and still look completely natural. 
(Buy here: https://www.charlottetilbury.com/us/product/light-wonder-1-fair)
Morphe Hint Hint Skin Tint ($18)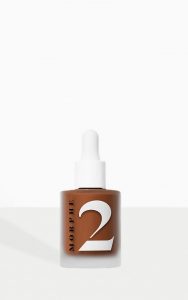 All in all, Morphe's Hint Hint Skin Tint is a lightweight formula that allows the skin to shine through while still doing its job at perfecting your skin with a light-to-medium coverage that lasts up to 16 hours. It hydrates the skin, is vegan, comes in 20 shades and is resistant to water, sweat and transfer. 
(Buy here: https://www.morphe.com/products/hint-hint-skin-tint-hint-of-toffee)
MILK MAKEUP Lip + Cheek Cream Blush ($18)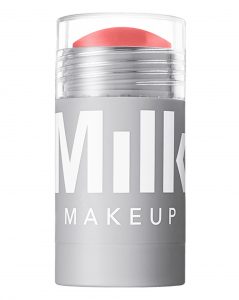 My personal favorite for the summer, the MILK Lip + Cheek Cream Blush sticks, are the ultimate go-to for looking dewy and fresh. They can be used as either a cream blush, lipstick, or even an eyeshadow if you're feeling it! Being a cream product, they blend so easily, feel comfortable and leave the best natural finish while still packing tons of pigment. Bonus, the sticks are clean, vegan, cruelty-free and gluten-free.
(Buy here: https://www.sephora.com/product/mini-lip-cheek-P437097)
Colourpop Super Shock Highlighters ($8)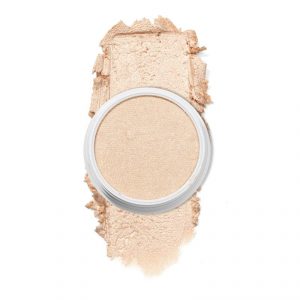 A buttery texture so soft it feels like a cream, Colourpop did not miss on their Super Shock line. "Lunch Money", a Super Shock highlighter that many beauty gurus raved over, is a staple in my personal collection as well! It's super buildable, feels like nothing on your skin, and blends smoothly. If you're not a highlighter person, they also have Super Shock blushes! A plus, Colourpop is vegan and cruelty-free. 
(Buy here: https://colourpop.com/products/lunch-money)
HAIR
Summer is the time for beachy waves, lightened hair and all of the effortless but fun looks. While styling is fun, it is important during this time to take care of your hair, which, along with your skin, can take on damage from the sun! In addition to keeping your hair healthy, we've also provided a popular tool being used to have your hair looking its best as well!
Sun Bum Heat Protectant ($14.99)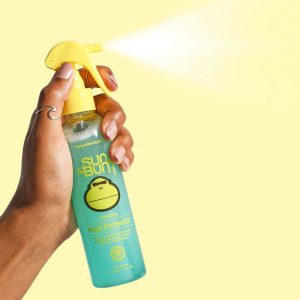 Keeping your hair healthy in the summer is a must. Heat can cause excessive damage to the hair, so a good heat protectant is a necessity. Sun Bum's Heat Protector helps protect against thermal damage and breakage from both the sun and tools that use heat, including blow-dryers that decrease the amount of drying time. It also can reduce frizz! Sun Bum products just smell amazing as well.
(Buy here: https://www.ulta.com/p/heat-protector-pimprod2005722)
Revlon One-Step Hair Dryer and Volumizer Hot Air Brush ($59.99)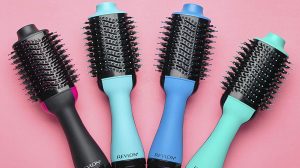 No time or money to go to a salon for a professional blowout every few days? This product blew up on Tik-Tok and is definitely not overrated in my book. The Revlon blow-dryer does an amazing job at giving quick, flawless at-home blowouts. It works well on a large variety of hair types and gives you a salon-quality shine! Whether you want a sleek, straight blowout or bouncy curls, it does the job!
(Buy here: https://www.amazon.com/Revlon-One-Step-Dryer-Volumizer-Brush/dp/B01LSUQSB0)
If you're feeling a bit adventurous this summer, make sure to take a dabble into these products. Ranging from head to toe, there is a new product for everyone including some TikTok-trending products. Make sure to feel your best, look your best and take care of your skin and hair all summer long!