by Anna Klement
A huge THANK YOU to Glossier for sending us their products!
Spoiler Alert: I'm hooked.
Last week a box full of moisturizers and makeup wrapped in dreamy packaging fell into my lap and I immediately found myself at my bathroom counter layering on new products. I felt like I was suddenly entering my personal heaven and Emily Weiss was there to greet me at the gates. For those who don't know Emily, she's the girl boss behind Glossier and cult-favorite beauty blog, Into the Gloss.
I felt like a 5-year-old daughter playing with her mother's makeup for the first time.
If you have never been introduced to Indie beauty brand Glossier, allow me to be your mutual friend.  
THE LINEUP
Boy Brow in Black
Generation G in Cake, Like, Crush and Zip
Stretch Concealer in Medium
Haloscope in Quartz, Topaz and Moonstone
Perfecting Skin Tint in Medium
Priming Moisturizer Regular and Rich
Balm Dotcom in Original, Coconut, Rose, Cherry and Mint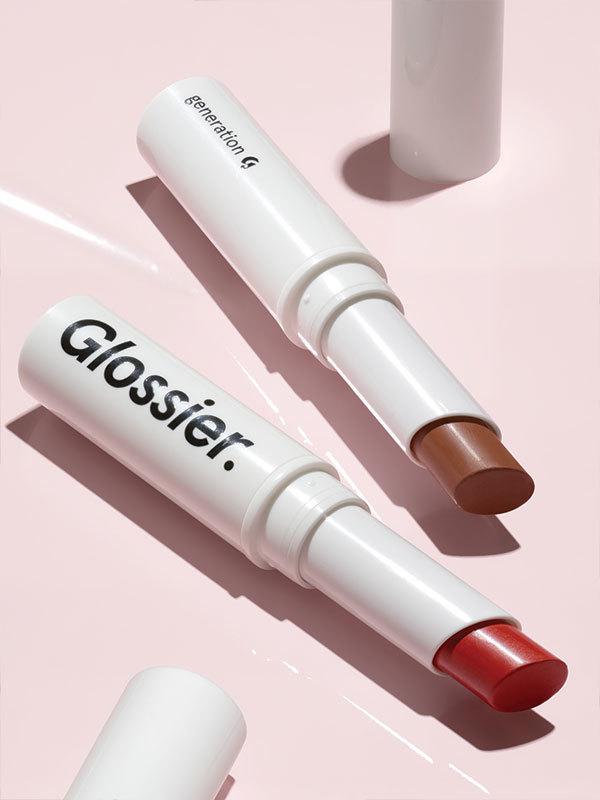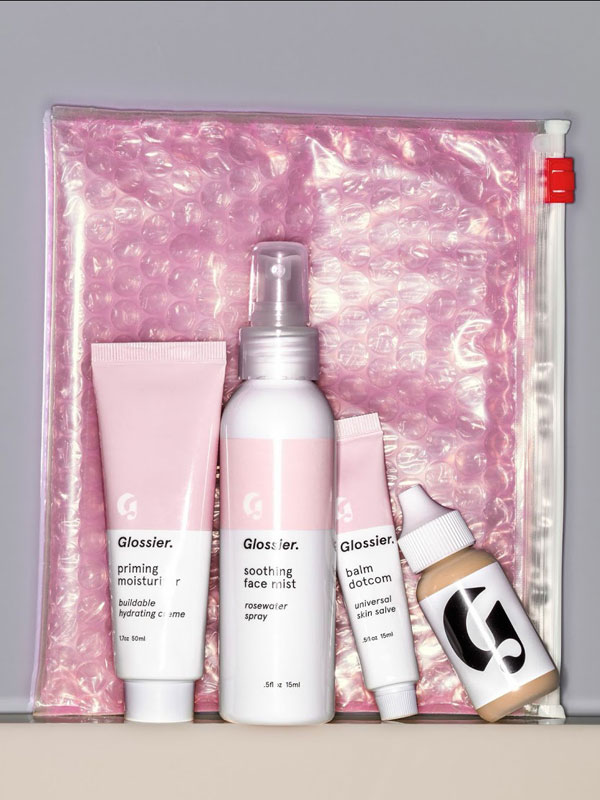 THE ORIGIN STORY
Glossier was born from beauty blog website 'Into the Gloss' and started with [4] basic products.
Their philosophy is as simple as the ingredients that go into their products—to give you genuine products that will make you feel like your best self. No hiding, no gimmicks. Glossier was formed through customer feedback from beauty editors who have tried every brand on the market and adjust accordingly. I've been a fan of the brand since the beginning, so having the opportunity to try a roundup of products and review them is the best task I've ever received as a beauty writer. Their ingredients are honest, their design is cool and minimalistic and they may or may not have trademarked the world's new favorite color "millennial pink." But here's the thing- even if you aren't into trendy beauty products or know the difference between Maybelline and Lancôme, everyone can get on board with products that work and don't break the bank.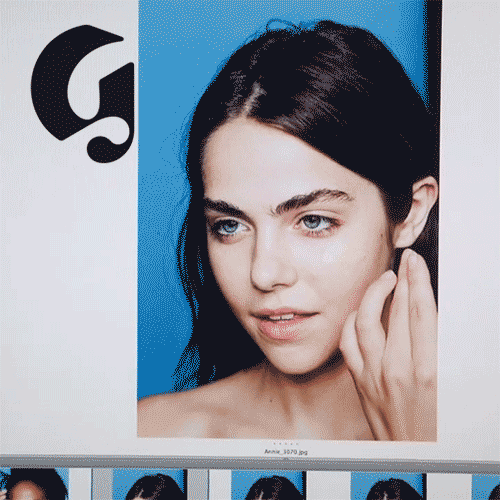 THE TAKE AWAY
When I die, make sure I'm wearing Stretch Concealer in Medium. Its combination of Jojoba + Avocado oil and cocoa butter stretches with your skin so it's never cakey. A small dab is just enough to cover my under eye bags in the morning. In the summer, I'm not a fan of wearing makeup when I don't have to but I've made sure to use this concealer daily. I was also excited to try Boy Brow. I was very impressed with the gifts Boy Brow gave to my precious brows. They felt fuller after a few simple strokes. I wasn't highly impressed with the Generation G's, but I'm also not much of a red-lipper. Most of the pigments are toward the red/pink side and I tend to wear Stretch Concealer on my lips everyday, so it's safe to bet I prefer nude shades. However, Cake was a nice bit of color when I felt the need to add some. Speaking of lips, I don't think anything has hydrated them as much as the Balm Dot Com. It literally is the bomb.com and I don't think anyone's used that since 2007. My favorite is the Mint and Coconut. Rose and Cherry have a red tint and it's now public information I'm not a fan of red lips so I used these sparingly. Since I received the products, Glossier has launched ANOTHER Balm Dot Com I cannot wait to try—Birthday Cake! Maybe I'll start celebrating everyday. I'm also a fan of the Priming Moisturizers. I would say the Rich feels a bit more luxurious but the Original works perfectly fine as well. I am obsessed with the packaging on every product. However, I was not very impressed with the Skin Tint. Maybe I wasn't applying it correctly, (Emily, help me?) but I didn't notice significant results. I would not recommend if you're looking for more coverage in a foundation, but if you need something light that feels like you aren't wearing any—this is a good one.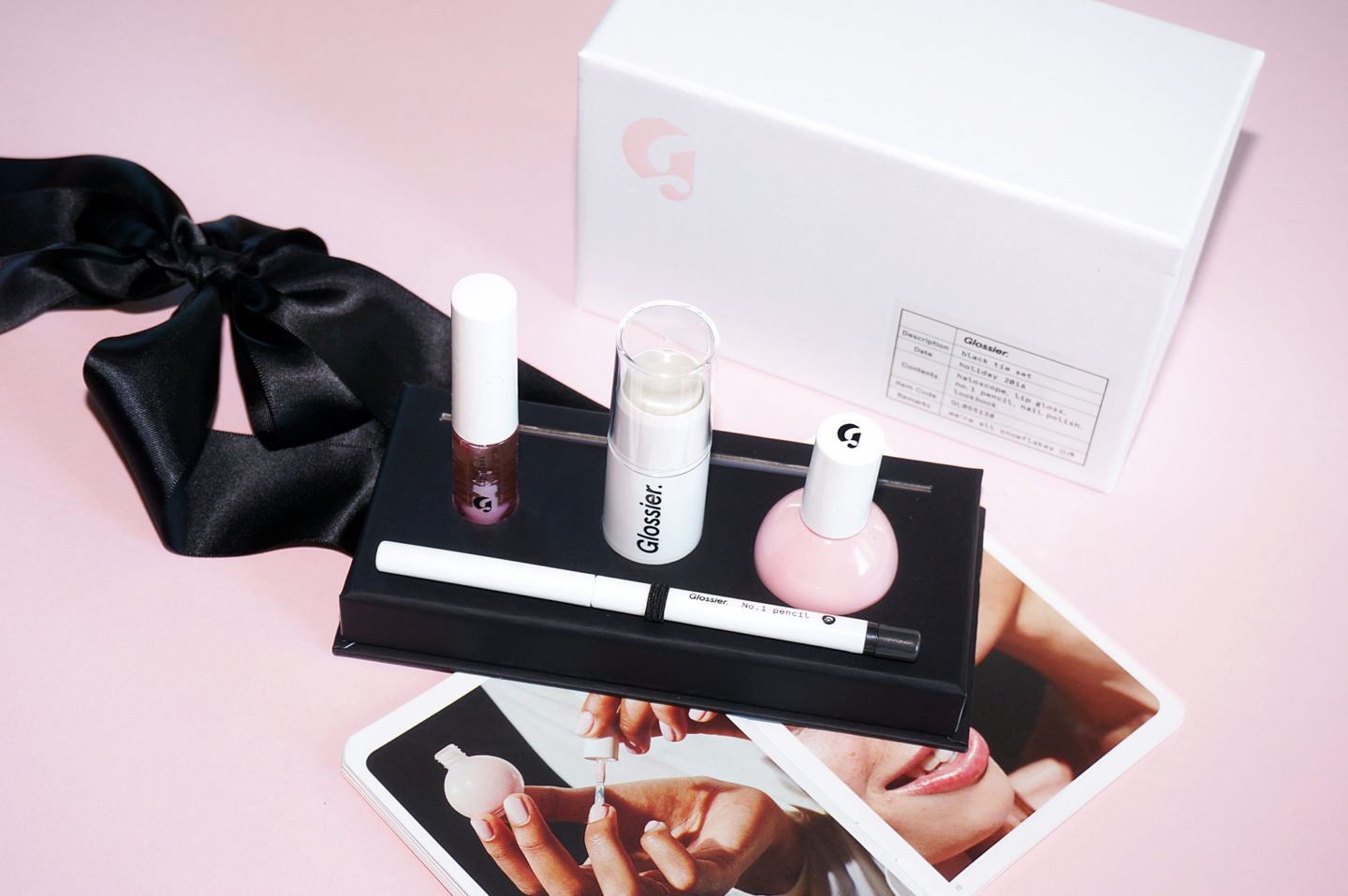 THE FINAL SCORE
According to my observations, the Stretch Concealer and Balm Dot Com are by far some of Glossier's best concoctions. I believe the key is the jojoba oil and a sprinkle of magic fairy dust. Seriously, Emily Weiss has special powers. I will need boatloads of Coconut Balm Dot Com this summer because excessive heat yields chapped lips in July. Though the Generation G isn't my favorite, I know plenty of friends who substitute this in place of more pigmented lipsticks. In all seriousness, Glossier's round up definitely receives a 5/5. Would you expect anything less for products that are actual magic?
photos from marieclaire.com; thebeautylookbook.com; intothegloss.com; glossier.com