Heart-shaped pizza for two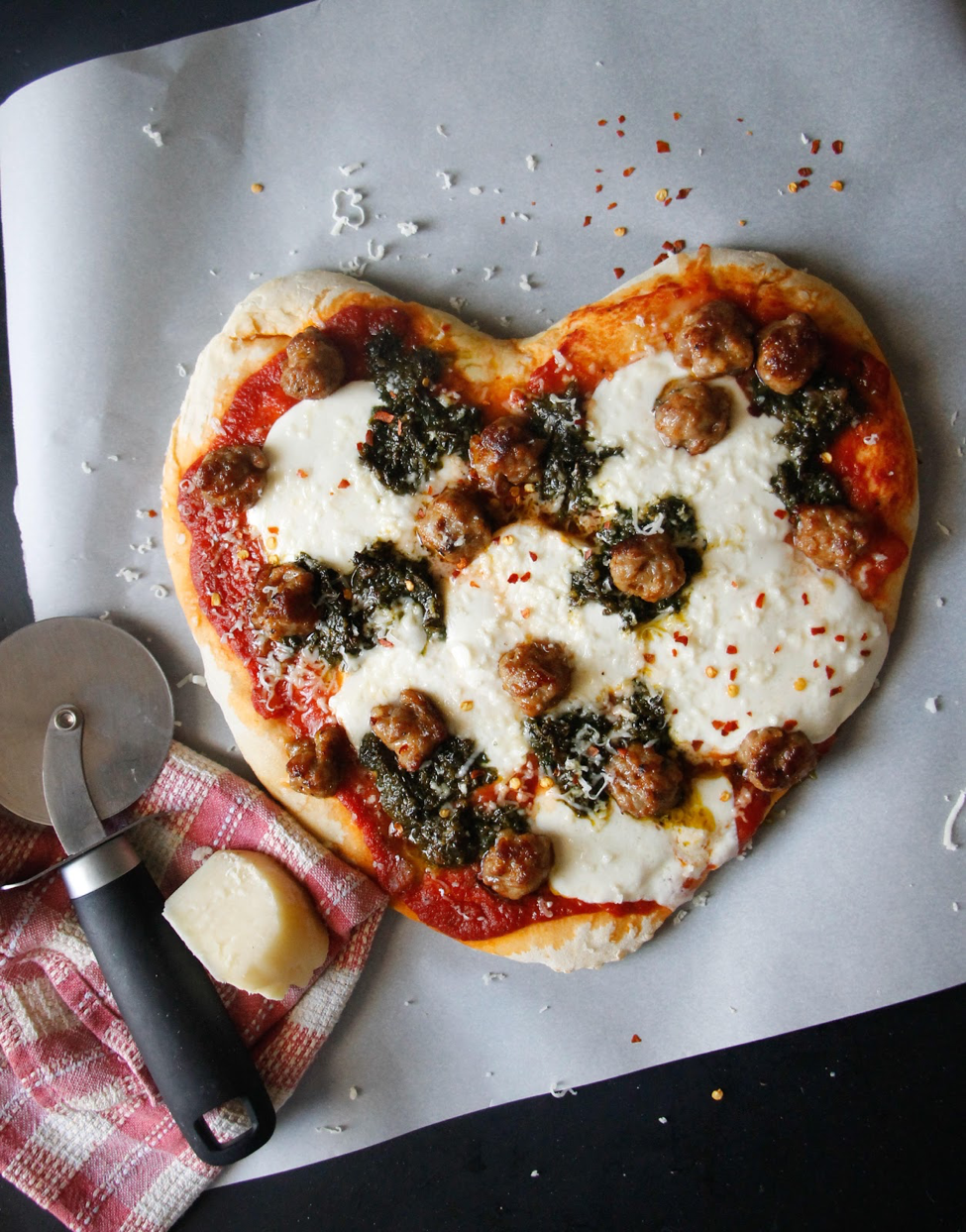 By Mary Clay Kline
Even though Valentine's Day is totally different in college than it was when we passed out cards in elementary school, the holiday can still be just as fun! Especially when homemade pizza is involved.
So for today we are throwing things on top of pizza dough because I don't know of a better way to celebrate Valentine's Day than with a heart-shaped pizza.
Do you?
Whether you're celebrating this Valentine's Day with your valentine or with your galentines, this pizza is the perfect companion. The recipe features my choice ingredients for the perfect homemade pizza, but you use whatever you want!  It's your Valentine's Day.  Just make sure the crust is heart-shaped.
Pizza Ingredients
1 storebought (or homemade) pizza crust
½ jar pizza sauce
4-8 ounces mozzarella cheese
¼ cup pesto
2 links hot italian sausage, formed into balls and cooked
extra virgin olive oil
parmesan cheese and red pepper flakes, to garnish
Pizza Cooking Directions
Preheat oven to 500 degrees, or as hot as your oven will go without broiling.

On a floured surface, roll out pizza crust into the shape of a heart.  Place dough on a greased baking sheet.

Spread the pizza sauce on the surface of the dough, then add cheese.  Dot with pesto and add sausage.

Brush the crust with extra virgin olive oil.

Place pizza in the oven and bake for 5-8 minutes, depending on how hot your oven is.  Broil to brown cheese, if desired.

Garnish with parmesan and red pepper flakes.