Q&A with "The Countess of Storyville" actress Mary Catherine Waltman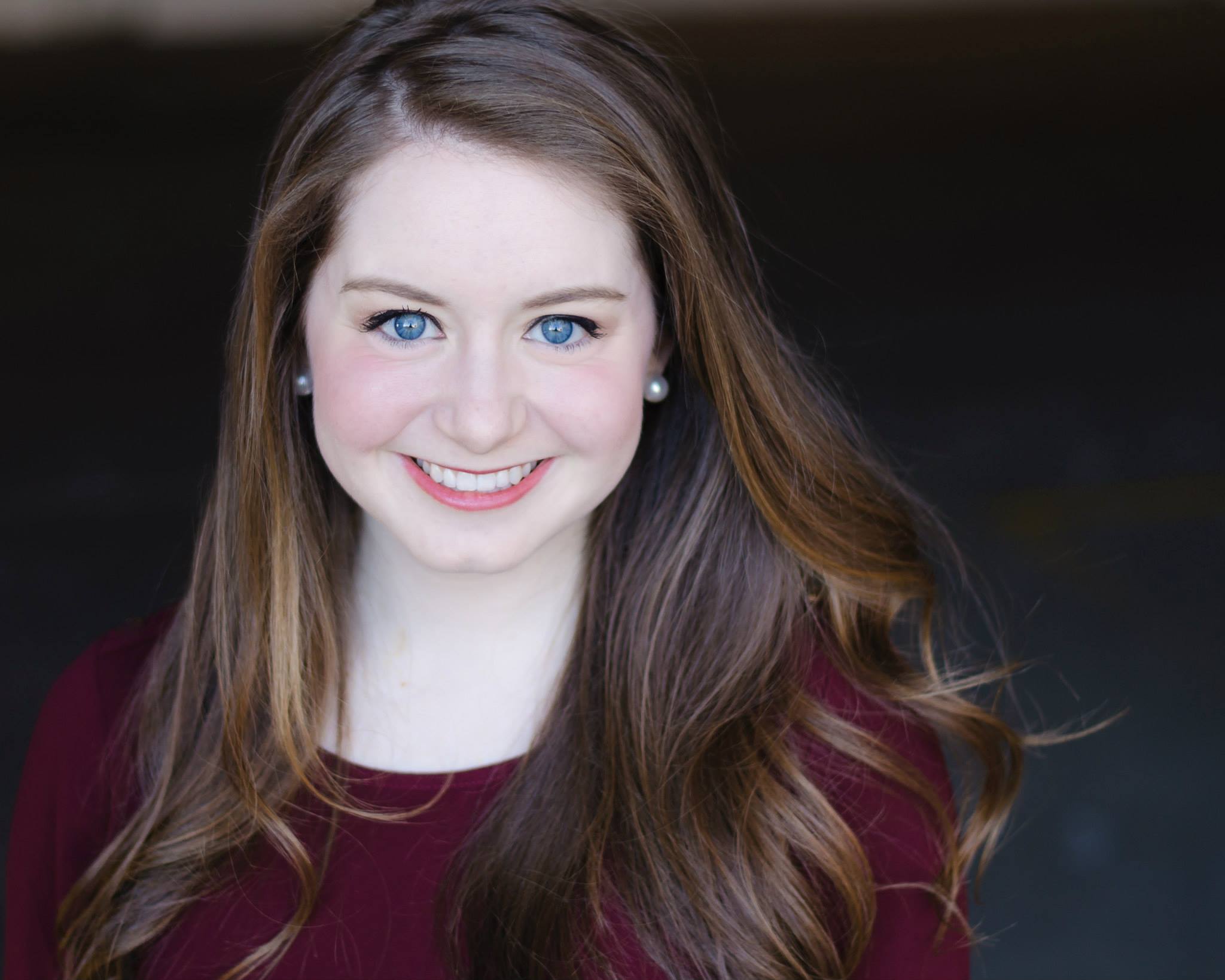 Editor's note: Some of these answers were condensed for clarity.
By Natalie Brown
After auditioning for "The Countess of Storyville" over a year ago, UA student Mary Catherine Waltman was cast as Celine, a featured role that allows her to work alongside professional Equity actors. These guest performers have resumes stacked with amazing roles from some of the highest regarded Broadway shows. After graduation, Waltman, a senior majoring in musical theatre, hopes to move to Los Angeles, New York City, or work at Disney. In honor of the show opening today in the Marian Gallaway Theatre, we sat down with her to catch up on her rehearsal experience.
Alice: What is The Countess of Storyville about?
MCW: It's based in the turn of the century to 1910 New Orleans in this place called Storyville, which is kind of like a sub-sect of New Orleans where prostitution was legal, so I kind of think of it as the red light district in the Netherlands, but in New Orleans. It's actually really cool because I had no idea that this was a real thing.
Alice: So Storyville was a real place?
MCW: Yeah, it's like a district of New Orleans where prostitution was legal. It's a very long show, so, I told my parents to strap in! We did the first act last night and it was an hour and a half, so it's long. The second act is like, boom, done. The first act, you kind of have to hold on for a minute. But it's basically about the Countess of Storyville, which is what the show is called,  who is Willie Dupree, our lead, played by Paulette Ivory. She is one of the Equity actors, and she is amazing. She's incredible. So she plays the Countess of Storyville who was swept away at a young age to Paris and, you know that New Orleans and Louisiana have very strong roots to French culture, so that French stuff is a big part of the show too. So she was orphaned as an infant and was sent into private schooling through the church. Then at the age of seven, she was sent away to Paris.
The show starts when she has come back to New Orleans, and has started a brothel. So she's a Madam now, and so the first couple scenes are us learning about her and why is she back. The whole town is like, Whoa, what are you doing here? Then you also meet lots of other people, and my character, who is Celine, who is a new girl from Bogalusa, Mississippi. She comes to New Orleans with nothing, she has no prospects basically, so she comes to Willie, to her brothel. It's regarded as the best brothel because she pays them a lot more, so they're higher quality, and she treats them really, really well. And so Celine wants to work for her. Celine is kind of awkward, kind of naive. I think she's probably about 18, and she has nothing else to do, nowhere else to go. So Willie takes her in and is like, Ok fine, you can be the maid for a while, I guess and Celine is very grateful.
Alice: Wow, what an interesting dynamic!
MCW: Yes, definitely! And then Philippe is amazing, and he falls in love with Celine. He sees Celine and is like, Oh my goodness. Then later in the act they get together, and it's very precious. They're adorable. Their characters are pretty much the innocence of the show. I've had a lot of talk with the director about why Celine and Philippe are in the show, and basically they're there because they represent the innocence of Storyville, and show that not everything is as corrupt and over-sexualized. They have a really precious scene where they kind of discover their love for each other. But then, skipping lots of things, at the end of act one, Willie gets accused of murdering a man that she actually didn't murder, so there is this big trial where they find her guilty because the town is corrupt.
It's a very good twist of the plot in the second act. But it all works out in the end. It's a very happy ending, which I like, because that's not something I anticipated. It's a very dark show. It's not something I would take my small child to, but it's also a really beautiful story. We did our first read through a couple weeks ago, and I said, Ok, this show is so much more than just a bunch of prostitutes and a countess. I think it's a very beautiful show for women.
Alice: That gives me chills! Can you tell me more about why you think this show is great for women?
MCW: This show is literally a huge feminist thing, a huge show for women. A. There are a ton of women in the show. B. They're all such strong women, despite the fact that they're in this really sad situation where most of them are prostitutes, and this is all they can do. They have this really beautiful song in act one, when Philippe asks them what they're dreams are. And they say, Wow, there are all these things I want to do with my life. But, Willie is the lead of this show. She's such a strong woman, been through so much, and she's able to command all the men in her life, which is a really interesting perspective, because at the time, you don't think of women having that much power. The women in the second act realize that they have the power to make a change in this town. The most beautiful song in the show, I think, is the song that Philippe has at the end where he's talking about all of the girls in general, but also his love with Celine.
The priest is obviously condemning what they do, and Philippe, his brother, loves the girls because they're like his family. The song is called "Ladies of the Night," and he talks about how prostitutes are people, you know, they're not just these things, and they're not bad, and they have dreams, and they have feelings, and they have desires. They're these beautiful women, and he talks about how if he could choose any of his time, and if he could spend a lot of money, he would spend it on a night with them because they're such beautiful people. Its very moving. There's just a lot of really strong female characters, and I think it's great for that to be a part of what we're doing. I think at first glance people might be a little put off by the show, because, yes, it's about prostitutes. It's about lots of sex, and immoral things, but at the end of the day this show is about people, and real life, and how women can make a difference. It's a great message, and I think everyone's going to enjoy it.
Alice: Right. In those shows, the prostitutes are meant to be disrespected.
MCW: Yes, and this show is not like that at all. Who's to say which one is accurate, but I think that ours is accurate. These girls are not bad people, they just have nothing else they can do. They don't want to do this forever, you know, they have big dreams! They want big houses on St. Charles Street, and they want to play with their dogs, and they don't need a man around, because they'll just cause trouble for them anyway. I think it's a good message for young women.
Alice: So, you have a bigger role among the students cast in the show. What's it like working with these equity actors?
MCW: I mean, pretty much everyone has at least a small speaking role, but I guess I probably have the biggest part out of the students. It's very scary working with them sometimes, just living up to the expectation that they hold themselves at and that they hold me at. It can be very intimidating at times, but it's really been a very positive experience because I always work better when someone expects better of me. If someone says, Oh, you're not very good, then you get kind of a chip on your shoulder. But the director and the composer (which, by the way, it's very intimidating having the composer at every rehearsal because you're like Oh my god, you wrote this!), the whole team, the choreographer has done so much, and they wanted to come here. They wanted to work with us.
Their resumes are stacked! Willie, played by Paulette Ivory, she was the original Nala in the West End production of "Lion King." It's very intimidating, but it makes me better because I know that I have to be. A lot of rehearsals, it will just be me and all the equity actors. They've been great, they've all been very kind to me. The director is amazing and has worked with me so much. In the beginning of this process, I had a hard time. But I love going to rehearsal, so I feel like they've made me a lot better, and everyone's very focused when they're around.
"The Countess of Storyville" is at the Marian Gallway Theatre at 7:30 p.m. from Tuesday until Friday. On Saturday, shows are at 2 p.m. and 7:30 p.m. Tickets are available at ua.tix.com.