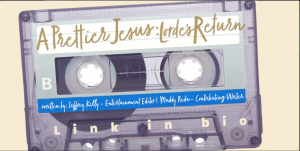 Lorde teaches us that Patience is a virtue with the release of her new single Solar Power 
Jeffrey Kelly | Entertainment Editor 
Maddy Reda | Contributing Writer
In the lead single "Solar Power," from her third studio album of the same name, Lorde highlights that this summer, it's time to get outside and reconnect with nature – a concept everyone can agree with after spending close to a year isolated in their homes due to the COVID-19 pandemic.
With social distancing guidelines changing, listeners have cracked open their doors, dived into the summer and blasted the New Zealand singer/songwriter's newest track bringing her four-year hiatus, after releasing her critically acclaimed second album, "Melodrama," to a close.  
"Solar Power," in simplest terms, is a love letter to the summer months, to days spent basking in the sun's rays and being carefree. 
In a letter emailed to her fans, Lorde said the song was about infectious, flirtatious summer energy that "takes hold of us all, come June." 
Never has such an easy explanation felt so accurate. From start to finish, "Solar Power" teases its listeners with a mellow acoustic guitar riff that accompanies Lorde's voice as she condemns the winter months and embraces all that summer has to offer. 
While the single lacks the traditional digitized sound and style of Lorde's previous albums, the oversimplified guitar strumming effortlessly caters to the beachy tone and lyrics of the song.
Her stacked vocals frolic seamlessly along the track's minimalistic guitar riff till two minutes into the single. Then the vocals and backing track explode like waves crashing against the shore; her mix of concrete imagery and tongue-in-cheek lyrics like, "I'm kinda like a prettier Jesus," washed ashore for all to behold in true exuberance. 
MUSIC VIDEO 
Lorde broke her four-year hiatus with a single and a dreamy new music video to go along with it. While the concept and delivery of the lyrics are relatively simple, Lorde spares no expense with the accompanying music video.
Clad in a vibrant yellow two-piece, a smiley Lorde guides us through an isolated, rustic beachside village. A majority of the camera shots were single, elongated takes, giving the audience a complete 360-degree view of her summer paradise. 
Despite the brightness of the song's lyrics and Lorde's outfit, the background extras dressed as islanders create an unsettling overcast over the video. 
All islanders are dressed in muted browns, tans and whites, blending in with the beach's rocky sand and shore. As the video goes on, the actors in the background take on more of a hive mindset, doing odd synchronized dances behind the New Zealand singer, and even going so far as to carry her on a makeshift throne across the sand at the end of the video. 
The cult and hive themes are oddly reminiscent of A24 psychological horror classics like Ari Aster's "Midsommar" or Robert Eggers' "The VVitch."
Thematically, one can assume that the "solar power" she is singing about could be some sort of drug or trance-like force and that the islanders have succumbed to this power. Lorde being the only one "aware" of the audience, and therefore the only one to break the fourth wall could support this dark theory of using solar power as a sort of blissful mind control.
OUR REVIEW: 
Despite the video's deeper meaning, this summer-loving track earned mixed reviews from Jeffrey Kelly, a self-proclaimed female pop music enthusiast, and Maddy Reda, an Alice Magazine contributing writer with a sweet spot for classic, alternative and indie rock. 
As they eagerly await the grand reveal of the rest of the sandy beaches of "Solar Power's" island aesthetic, they're left to wonder is this all she has to offer? 
Jeffrey: There's something about "Solar Power" that's enthralling, but not in the first listen. Upon first listen, "Solar Power" feels a little lackluster, not matching the usual dramatically produced tracks I'm used to and prefer. I couldn't say I disliked the song, but it wasn't something I could find myself running back to, however, after giving it a few more chances, the lyrics started to resonate with me. 
In the song, Lorde is utterly carefree and happy. She's enjoying a time separated from the worries of everyday life and finding joy in the little things. If it is an accurate representation of the album that is still to come, this song showcases something we haven't seen from Lorde that's exciting, even if the music itself isn't. 
The sentiment she expresses in "Solar Power" sticks out more than the song does, which makes me fear that if this is all she has to offer. Lorde fans could be in for a rough ride. 
Maddy: The lead single of Lorde's anticipated "Solar Power" took me on a quick trip to a dreamy little island… but that's it. While the simplicity of the beachy guitar song about basking in the sun is the perfect addition to any hot girl summer playlist, it honestly left me craving more, considering that it is the lead single of a new album. 
While artists like Ariana Grande know how to pack a punch picking her singles, this stripped-down beach tune left me wondering why this, of all songs? If this is supposed to be the best on the album, I don't have very high expectations for the rest of this album. Though perfect for that odd mid-summertime sadness mood, the single simply lacks that classic Lorde 'flourish' that we can't quite put our finger on but still love.
I have always admired Lorde for sounding refined, unique and just slightly controversial since she started at 17, but a part of me feels like she may have been trying too hard to release a song watered down just enough to be played on the radio -you know, one of those summer songs forgettable enough to be exclusively played in grocery stores like Demi Lovato's "Cool for the Summer."
It's an instant classic, but there is a fear that the rest of the tracks on the album overpower it. I think this song may get better or worse over time, depending on how it fits into the rest of the album.