Binge Diaries: Friday Night Lights, Season 1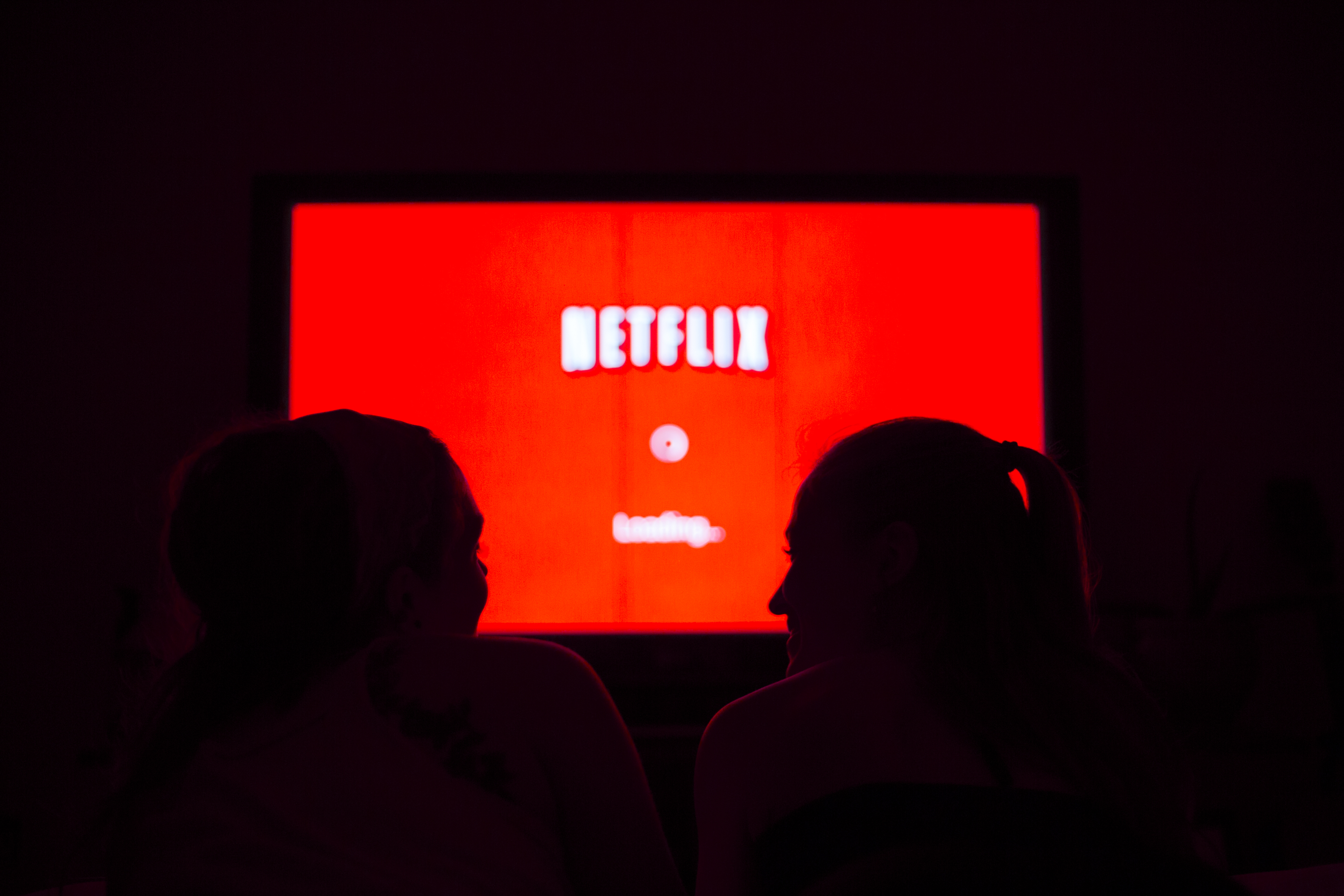 By Paige Burleson
Enter the land of mind mush, wasted sleep hours, and endless tears shed over fictional characters; the guilty obsession we all have and don't plan on confronting anytime soon: Netflix binge watching. The subject: Friday Night Lights season one. The tester: our writer, a first-time viewer but self-processed Netflix junkie.  Warning: this article contains spoilers.
This is a firsthand account of binge watching the first season of Friday Night Lights for the first time. Yes, I watched the full 22 episode season but condensed them all into the top four, so here we go:
I pull on my coziest sweater and hop into bed. My Anthropologie candles are lit, filling the room with a warm glow and an enticing aroma. I have my Boom Chicka Pop lightly sweet popcorn to the side and my green tea in my London Starbucks mug in hand. Here's where math comes in. There are 22 episodes, each 45 minutes long. It's 3 p.m. So how long will it take me to watch the season from start to finish? Well, put it this way; by the time I'm done watching, it will be 7:30 a.m. There's really no better way to spend my Friday night.
Episode 1: Pilot
Wow, the southern accents are on point.
Who are all these people? There are so many characters. How will I keep up with all their names and stories?
This Matt Saracen guy seems like such a sweetheart.
Is Tim Riggins supposed to be in high school? He is very attractive, but looks 25. I am a sucker for long hair though.
So many side plots. So many relationships.
I love Tami and Eric Taylor. They actually seem like a real life relationship, not just some TV show.
This is definitely bringing me back to the good ole high school cheerleading days.
"Texas forever." What a sweet bond between Jason Street and Tim Riggins.
"Clear eyes, full hearts, can't lose." The football game is finally on. I'm getting very excited about it, almost a little too invested in a TV show football game.
Nobody warned me I would cry the first episode. No one told me Jason Street gets injured.
The Dillon Panthers win! Matt Saracen pulls through for the Panthers. I am cheering in my bed and popcorn flies out of the bag.
That was so intensely emotional that I had to make a quick Krispy Kreme run with my friend. Human interaction and food are good when you decide to shut yourself away for 16 hours of pure-unadulterated Netflix.
Episode 10: It's Different for Girls
As the title suggests, no one cares if Tim sleeps around, but Lyla (Jason's, that's right the paralyzed one, girlfriend) is slut-shamed by her own cheer teammates for one mistake that may or may not involve hooking up with one Tim Riggins.
This is not right, but this show should win awards for bringing up real issues.  *Looks up on IMDB* 14 wins and 66 nominations.
Oh my God. Janice from Friends is one of the teachers at Dillon.
The Street's are suing Coach Taylor for not teach Jason to tackle. No. I will not stand/ lay here with my almost empty popcorn bag for this.
Matt goes over to Julie's and they watch The Office. This might just have to be the subject for my next binge watching session.  To backtrack, a sweet little plot line between Mr. Nice Guy Matt and Coach Taylor's innocent daughter Julie has been brewing for the past few episodes.
At the pep rally the football players dress as cheerleaders. I almost choke on a popcorn kernel at the sight of Tim in a cheer uniform.
Coach Taylor is trying to get Matt to not date his daughter. Why can't one plot line just be happy?
Dillon wins; I guess that's the happy plot line.
Smash goes to mini golf with Waverly. His nose bleeds. Please stop doing steroids. By the way somewhere between Episode 1 and 10 Smash started doing steroids.
Tim convinces Lyla to cheer at the classic and Jason shows up. This can't be good.
Episode 20: Mud Bowl
A train accident leaves the football field unusable. This sounds like the beginning of Grey's Anatomy episode.
Coach Taylor wants to play on some 10-acre cow pasture.  He seems super passionate about it, which gives me the feels.
Thank you Lyla for standing up to Jason for not appreciating you, even though you cheated on him, but it's OK, you apologized.
The lawsuit is finally settled and everyone is happy. Why does it feel like a weight has been lifted of my chest?
The state semifinal is officially going to be on this makeshift field that the team helped create.
Where did the cows go?
It is pouring rain and the game turns into a mud bowl. I would love to be at this game in real life.
Tyra, Tim's former girlfriend and resident bad girl, is almost raped. Tears are already falling.
Dillon is going to State and Julie runs onto the field to and hug Matt. The slip in the mud, then start rolling around a la Ten Things I Hate About You. Oh, young love.
Landry, Matt's dweeby best friend, holds and cries with Tyra in the diner. I can't remember how many times I've cried during this show.
Episode 22: State
They are playing Voodoo's team in the Dallas Cowboys stadium. Refresher: Voodoo almost stole Matt's spot as QB1 way back when before transferring schools. Yes, FNL.
Tami tells Coach Taylor that she is pregnant and his eyes light up. My eyes are filled with tears.
The game starts. Panthers aren't playing well and are down at halftime.
Coach Taylor's speech makes me want to suit up and hit some people.
Panthers win! I am actually cheering out loud.
Coach Taylor is trying to decide if he'll stay with his family and team in Dillon or take his dream job as a coach at TMU.
Coach walks into the Dillon locker room and the team starts a slow clap for him. The camera pans to all the characters. Coach Taylor's face is the last one on the screen before it goes black. Like clockwork, with every ending of a binge watch session, I bawl like a baby.
Clear eyes, full hearts, can't lose.