Farmers market-inspired recipes to get you in the mood for fall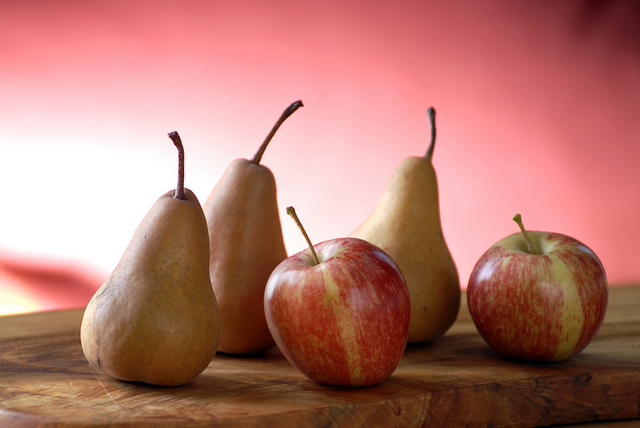 By Sara Beth Bolin
Fall is probably my favorite time of year. Almost nothing gets me more excited than the weather, the football, the fashion, and of course, the fact that literally everything tastes like pumpkin, (hello pumpkin spice latte!). But the best part about fall is the food. Cranberries, sweet potatoes, and apples always filled my house as the season went on. This year, I decided to bring back those childhood memories by fixing some of my own fall-themed meals.
I love the idea of cooking, but in reality, I can't quite seem to get the hang of it. Last time I tried to make toast, I set the fire alarm in my apartment off. This whole "cooking" concept was not something I was looking forward to. But my love for fall food outweighed my fear of burning down my apartment, so I finally took the labels off my pots and pans and set out to actually make something.
I was told that if I wanted to be a real cook, I needed to get ingredients at the farmer's market. And let me tell you, at first glance, that place is intimidating. But after I gathered my thoughts and talked to some of the vendors, I was relieved. The farmers were more than happy to help me on my first cooking venture, and gave me tips and tricks to make my meal even better.
After my trip, I set out to make a meal in my apartment for the first time. Surprisingly, I didn't burn anything down. It was much simpler to make a fall-inspired meal than I thought. This two-part meal lasted my roommates and I a few days, and we were all really pleased with how it turned out.
Baked Sweet Potatoes with Honey and Cinnamon (adapted from Food Network)
Ingredients
2 sweet potatoes, peeled and cut into 1-inch cubes
2 tablespoons extra-virgin olive oil
2 tablespoons honey
1 teaspoon ground cinnamon
Cooking Directions
Preheat the oven to 375 degrees F.

Put sweet potatoes out in one layer on a baking sheet. Drizzle the oil, honey, and cinnamon over the potatoes. Bake for 25-30 minutes or until tender.

Take sweet potatoes out of oven and drizzle with more extra-virgin olive oil.
Ingredients
Ingredients
9 oz mixed greens
1 pear, thinly sliced
1 apple, thinly sliced
1/3 cup crumbled feta cheese
3 tablespoons toasted slivered almonds
1/3 cup dried cranberries
3 slices of cooked bacon, chopped
Balsamic vinaigrette
Cooking Directions
Add all the salad ingredients to a large bowl.

Serve the vinaigrette alongside the salad to keep the salad from becoming soggy.
Photo by Apple and Pear Australia Ltd via Flickr Creative Commons.