By Meg McGuire
Atlantic City is a living postcard. The Jersey Shoreline boardwalk has faded with salt and time, now a pale phantom of the once vibrant tourist hub. The themed casinos are packed with retirees on retreat, balancing cups filled with quarters between trips to slot machines. A ferris wheel interrupts the skyline view from the gray beaches. It's altogether quirky, yet quaint. Standing on her permanent stage in front of Boardwalk Hall, a bronze lady offers an elaborate crown for photo-seeking visitors to pose under. Her sash reads "Miss America," and she is the cornerstone of this coastal town.
Since its debut in 1921, the Miss America Organization's annual pageant, originating in Atlantic City, has evolved from a simple beauty walk to being named the No. 1 provider of college scholarships by The Best Colleges in 2017. The pageant requires qualifying state competitors to participate in various stages of competition, including interview, talent, on-stage question, evening wear, and lifestyle and fitness swimwear. The entire event is a balancing act of both self and global-awareness. Contestants raise money for the organization's partnering nonprofit, Children's Miracle Network Hospitals, as well as advocate for their own personal community service-based platform.
Since its inception, however, the Miss America Organization has been the brunt of countless protests from feminist and media groups that view the pageant as a glorified exploitation of women. San Francisco journalist Joan Ryan once called the pageant the "pink flamingo on America's lawn, exposing us for what we still are" in terms of the nation's current values for female equality. It seems that the organization's level of merit is all in the eyes of the external beholder, but to get true insight into the phenomena that is Miss America, perhaps one should step into the six-inch heels of one of the 51 women behind the crown.
Daughter of professional opera singers and self-proclaimed "lover of puns," Jessica Procter won the title of Miss Alabama 2017 in June. In September, she journeyed to New Jersey to represent her state in the Miss America Pageant, where she placed in the top seven and received the Quality of Life Award for Outstanding Community Service in relation to her platform, "Step Up to the Plate." Her platform's efforts to fight food insecurity have been adopted as the Alpha Gamma Delta Sorority's national philanthropy and implemented at multiple universities across the Southeast. Since she started competing in the Miss America Organization and its Outstanding Teen Program in high school, she has earned over $67,000 in cash scholarships. Procter took a year off from her pursuit of a degree in music, communications and psychology at The University of Alabama and moved to Birmingham as a part of her state titleholder contract.
There is not a cookie-cutter day-in-the-life of Miss Alabama, a role that takes Procter from Muscle Shoals to Mobile and all the communities in between. Despite the whirlwind of the past months, she said she is seizing every opportunity as a chance to learn and create connections that she knows will extend long after her title is passed on.
"I'm literally getting to take a little piece of every person I'm meeting," Procter said, "and it's shaping who I am. I'm not just leaving my mark on Alabama, but I'm getting to take in so much of Alabama that I would never get to in a different job. There is no other job like this."
Long afternoons spent engaging with those she's been chosen to represent end with nights alone in the official Miss Alabama apartment. Procter, an extrovert and empathizer at-heart, said this season has brought times of loneliness and exhaustion, but, even more so, taught her the importance of flexibility, independency, rest and appreciating the seemingly insignificant moments that compose her days.
"I still feel like I have no idea what I'm doing, and I love that," Procter said. "I think that's a good place to be in, in our lives — constantly feeling like we know nothing and constantly feeling like there's just so much more to figure out, so much more to grow in."
With her trip to Atlantic City behind her, Procter looks back on her Miss America experience as a foundation for character-building and a source of confirmation for her passions. The relationships she formed during the two weeks of competition fostered a sisterhood-like bond. While the audience may applaud the new reigning representative, the other contestants rejoice on her behalf, seeing the crowning moment as a joint victory rather than a loss.
"Miss America isn't just Miss America to all of those people," Procter said. "She's not just the one. She represents the [other] fifty. She carries a piece of all those fifty with her."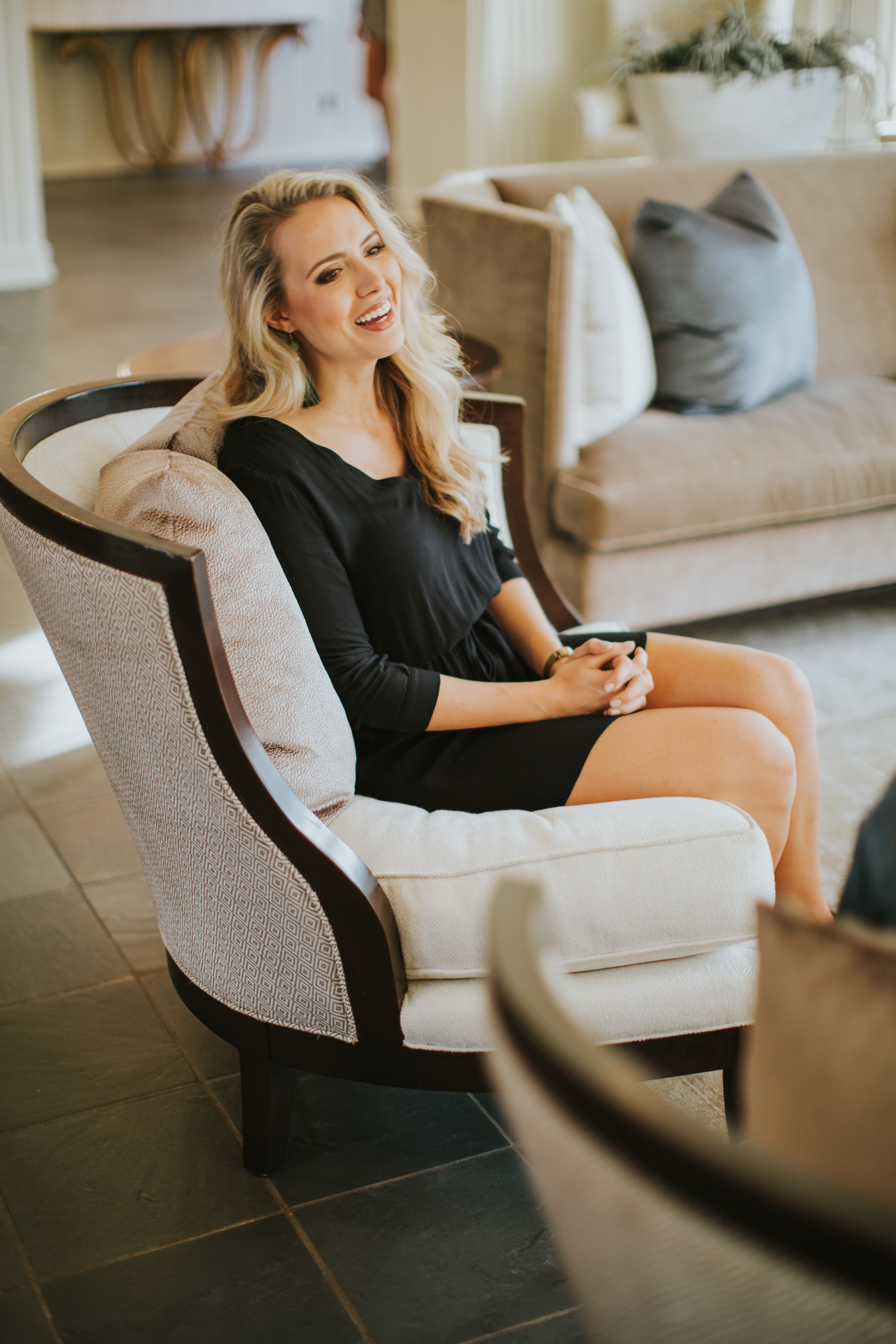 In the midst of the fleeting fanfare and confetti is evidence of a much larger celebration of womanhood, in all its complexity. As a member of such an eclectic group, Procter has discovered that these individual "pieces" personify what it truly means to be an empowered female who is simultaneously empowering others. Each woman, with all her strengths and weaknesses, has something to bring to the united effort that is the feminist table. It is an appreciation of this uniqueness that Procter believes has the tenacity to revolutionize the dialogue surrounding the feminism movement.
"There is not a one-size-fits-all feminist," Procter said. "And unfortunately, I think the media sometimes, even with good intentions, paints feminism as crazy-radical or sometimes as not crazy-radical enough. But I think that if we could get back to the original definition – it's just about equal pay, equal opportunity and equal treatment of the sexes and genders – I think more people would realize that they are feminists."
For Procter, it is all about recognizing individuality as a vessel for unity, as opposed to division. By learning to celebrate the diversity of viewpoints and voices that accompanies the human experience, differences are seen as a breeding ground for equality. Perhaps if the American people took hold of this idea, achieving impartiality between the sexes wouldn't be such a distant reality.
"We'd really see true change in dialogue with one another, in how we respect one another's opinions and how we listen to one another," Procter said. "If people would start listening to truly hear, instead of listening to respond, I really think our country would look a lot more unified."   
During the crowning ceremony, a song proclaims to the cheering crowd, "There she is, Miss America. There she is, our ideal." These principles drive Procter's decision to remain publicly neutral concerning her political stances. As a titleholder, she feels she not only represents the the state as a whole, but each individual Alabamian. She never wants her views to limit her level of influence. In the same manner, she believes Miss America is called to represent every American.
"No one is ideal," Procter said. "We all have flaws, but in a way, that's what we're all working towards, and we've decided, 'There she is. She's going to represent that for us this year. She is going to represent the good in all of us, working hard to achieve excellence.'"
What some may see as a patriarchal parade of girls competing for the chance to be named the "fairest of them all," is quite the opposite in the eyes of the those who take the stage. These women are students, professionals, advocates and artists. The bond they form is a reflection of their idea that unity reaps equality. With the decision to attempt to understand a fellow human for humanity's sake, comes the potential for true societal growth. To them, every point of the Miss America crown is a proclamation of the power that runs through the veins of womanhood. Feminism is a movement best tackled in the context of community with, and appreciation of, other women. Because they grasp this, the future is at their fingertips.

There they are, Miss America. Perhaps somewhere in the rush of lights and sequins, America can find herself, too.