Locally Grown: Tuscaloosa strives for tradition over trend at farmers markets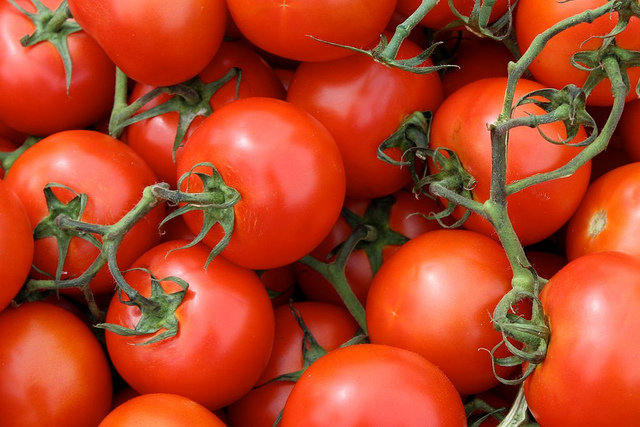 By Lauren Lane
Tuscaloosa has served homegrown tomatoes and grass-fed meats to its residents long before eating local became a hashtag. The city lies in an agricultural haven, as it resides at the bottom of the Appalachian Mountains, between acres upon acres of fertile farmland, and beside the roaring Black Warrior River. Farming and fresh food have been a way of life here for centuries, and farmers have always provided the city with the freshest and cleanest food possible.
"We've been doing farm to table since before it was popular," said Jason Greer, executive chef at Chuck's Fish. "That's just what's always been done here in the city for the most part. We've got great farmers around here, and so that's just what people did. It's what got me into cooking."
Greer grew up helping on his grandpa's farm outside the city and learned how to pickle, can and cook at an early age.
"Mom cooked every day and a lot of that was the vegetables grandpa grew, and I knew the value of what it takes to get everything to the table to eat," Greer said."I understood the value of something that came out of the garden and onto the plate, and that's just something Tuscaloosa does really well."
Chuck's Fish serves freshly caught fish from the Gulf Coast and a host of Alabama's own produce.
"If a customer asks where we get things from, we will tell them but there's no reason to scream it's farm-to-table," Greer said. "When you do it right, people figure it out."
James Hudson is one of the farmers who provides fresh produce and meats to Tuscaloosa. Hudson Farms has grown everything from sweet potatoes and beans to lambs and chickens for generations.
"Tuscaloosa has been holding farmers markets since the '60s," Hudson said. "I'm glad people are gaining more knowledge about what's going into our food, but this is how it's always been with us."
Hudson has lived off the land for his whole life and said there are many people who do not truly know what food is supposed to taste like because they've been eating solely from supermarkets their whole lives.
"We pick our tomatoes pretty much ripe, and when you go to Wal-Mart, they are pretty much green and weren't ready yet to be picked," Hudson said. "They are put in a warehouse where they shoot ethanol gas into them, and they still aren't even ready to eat. Taste is the biggest difference, I would imagine, because everything better when it's picked properly ripened."
Hudson said he has enjoyed watching the farmers market grow as he sold his family's goods since the market started over 30 years ago. Hudson said Alabama is fortunate to have an agriculture that can sustain and grow just about anything, and that we should strive to eat off the land.
"People want clean food – and you can't totally eat clean nowadays – but you can try to cook things and find things as best you can," Hudson said. "You can't totally get away from it when we are feeding half the world. People like us down here, we can't grow enough to feed the city if it took all of us, so you've gotta balance where you can."
Brooke Brown is a University of Alabama nutrition major who works at a local juice bar. Brown said eating locally not only tastes better but also makes her feel better.
"Educating ourselves on where our food comes from is so important," Brown said. "The (farm-to-table) movement is based on adding integrity to our food choices while also sustaining the environment, all the while supporting local farmers."
Cravings, a specialty grocery store, is one of Brown's favorite stops for local food, as it provides a host of local meats, cheese, and house-made items. Brown appreciates the efforts made by the city to provide local food to residents and to have these resources while still in college.
"Educating ourselves on where our food comes from is so important," Brown said. "This way, we can be sure that it isn't filled with damaging artificial ingredients and also be sure that unsustainable practices were not used in its making. This is what is going to be vital to our future health and economic impact."