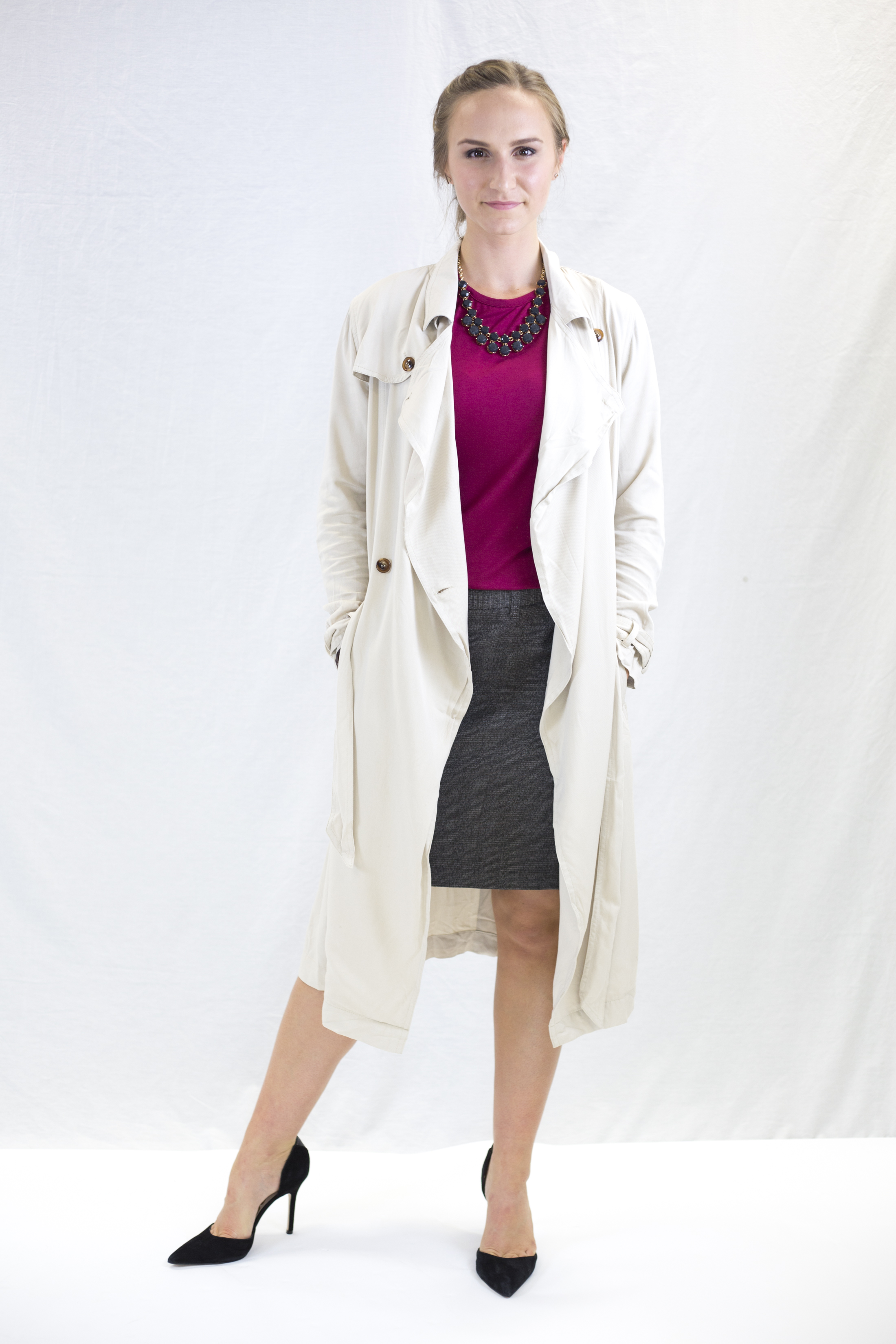 By Delilah Marshall
Aside from getting your resume together and editing your LinkedIn account, figuring out what to wear for the interview can be the most stressful part of applying for jobs and internships. First impressions last a lifetime, so don't be stuck leaving a bad one based off your appearance; not to mention we're our most confident when we look our best. Prepare an interview outfit far in advance to avoid unnecessary anxiety on the day of your interview.
Trench coat: Az Well, $50
Necklace: Francesca's, $26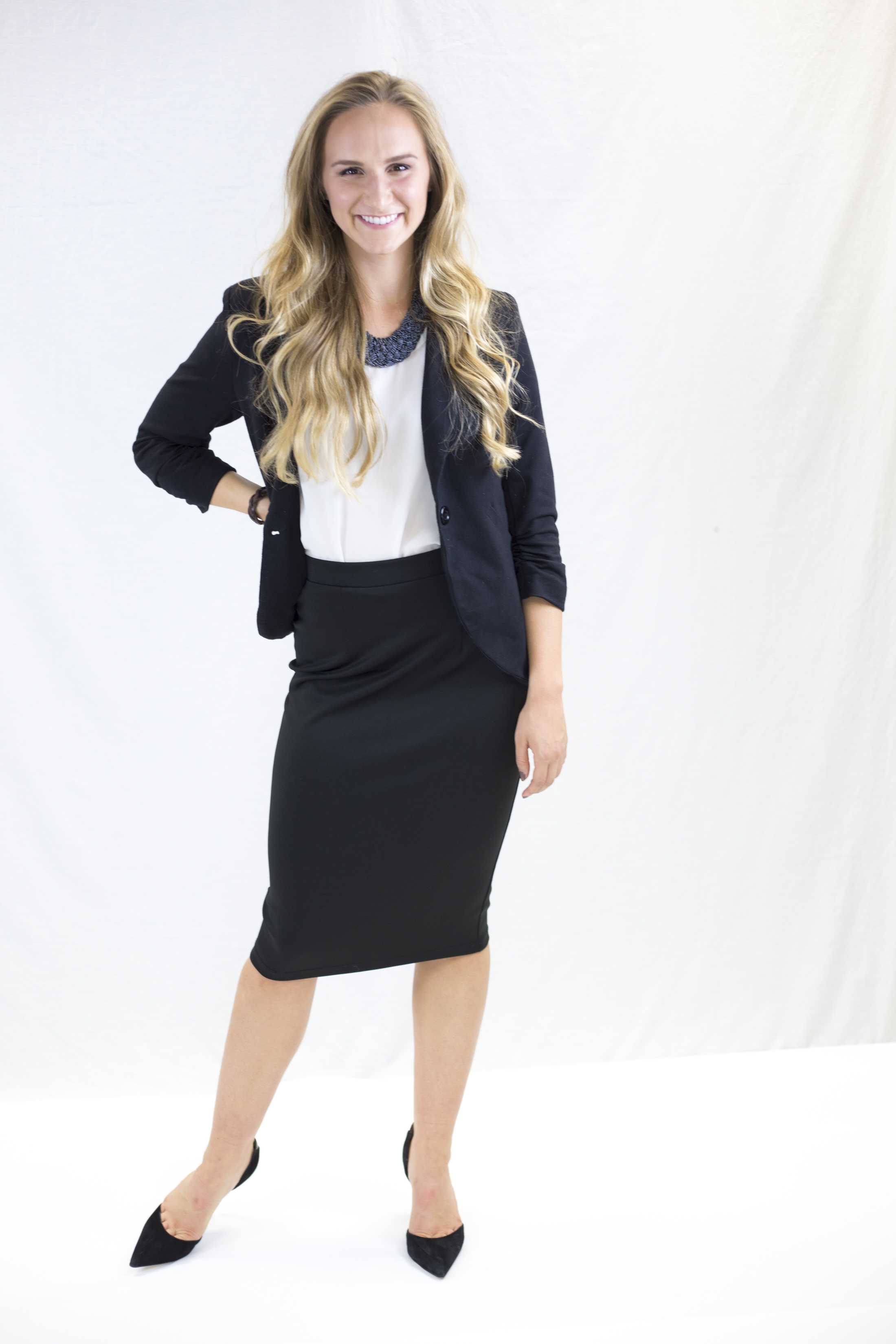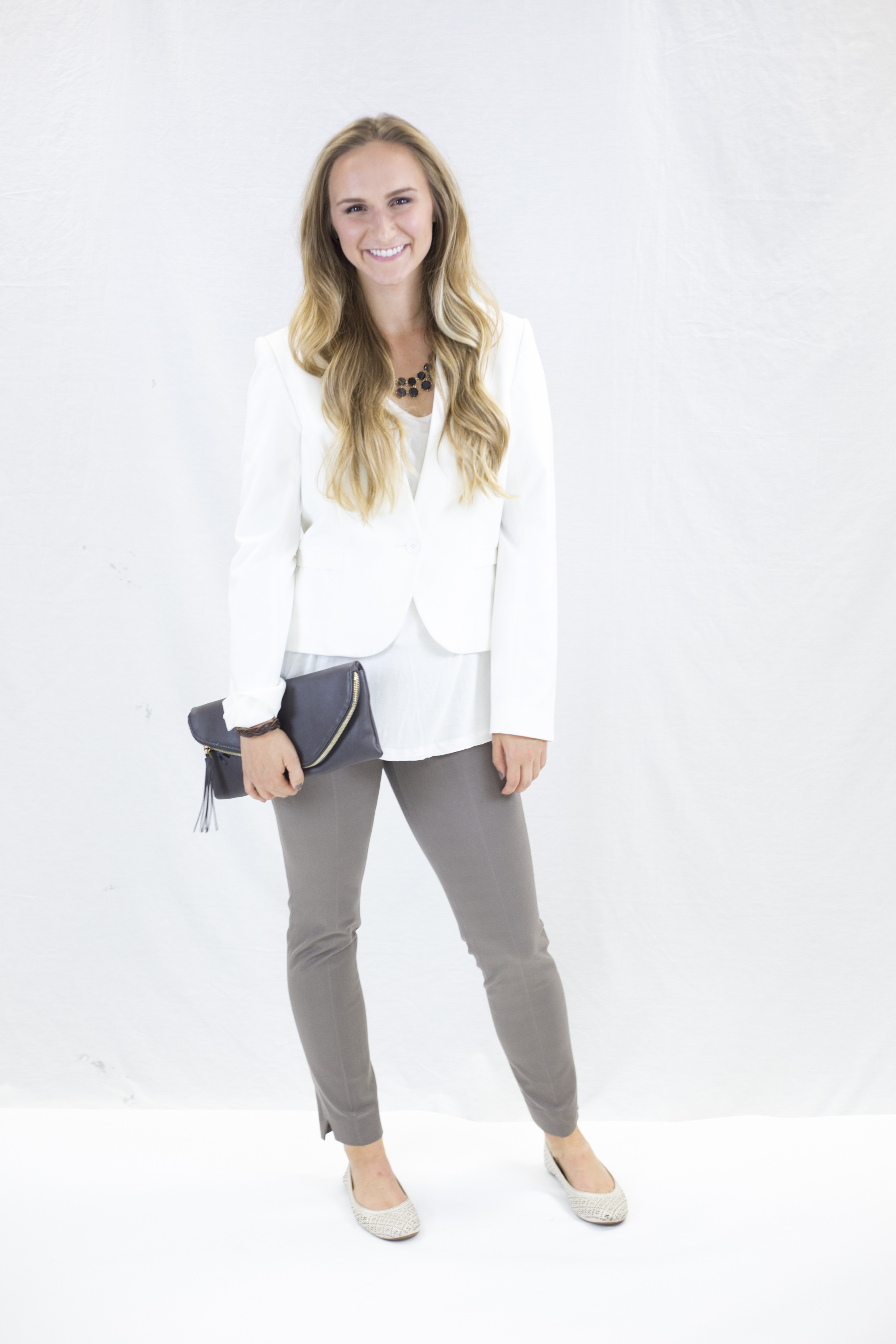 Suit up
If the dress code isn't specified for an interview, the business professional look is a safe home base, and for many business settings, it's expected. Think suits and classic separates for a polished, pulled-together look – whether that's a fail-proof power suit or stream-lined pencil skirt. Stick with closed-toe shoes, and make sure you can walk in them!
Shirt and jacket from The Cotton Gin Boutique
Keep it casual
In many settings — mostly in the creative industry — starched business clothes don't necessarily mesh with their laid back environments. But before donning your jeans and sandals, make sure you completely understand the company's corporate culture. And even at that, stick with a more conservative look for your interview: cotton pants, relaxed blouses, and statement jewelry to show your personal style. Break out your trendy frocks after you land the job!
Bag: Francesca's, $34