Best Beach Reads
Caroline Karrh | Managing Editor 
Whatever you may be up to this summer, be sure to find time to relax and unwind with a good book.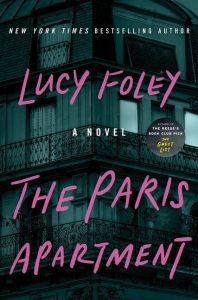 The Paris Apartment by Lucy Foley 
This summer, it feels impossible to even open Instagram without being ambushed by photos of seemingly everyone you know galivanting across places like Italy, Greece or France. If you don't exactly have the funds to make that European dream come true this summer but are still craving a bit of that Parisian feeling and don't mind it mixed with some heart-pounding suspense, this novel will dazzle you more than the Eiffel Tower at night.  
Down-on-her-luck Jess needs a fresh start, preferably far from her last fresh start. Staying with her brother Ben in his apartment in Paris doesn't seem like such a bad idea, though when she gets there, Ben has seemed to vanish into thin air, and the neighbors at the luxurious apartment where Ben has been staying are less than helpful in her search to find him. Will she be able to find out what happened to her brother, and what if the same thing happens to her?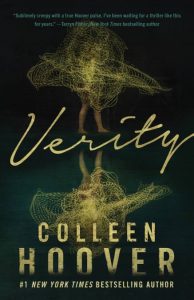 Verity by Coleen Hoover
What better book for a beach read than a juicy, suspenseful thriller by the current literary leading lady? Colleen Hoover never fails to bring the page-turning readability that makes for the perfect beach read every time. Verity is no exception, promising twists you'll never see coming and an ending that will leave you questioning everything.
Struggling writer Lowen Ashleigh accepts the job of a lifetime as a ghost writer for the bestselling author Verity Crawford, who has suffered a traumatic injury and is unable to finish her popular book series. As Lowen arrives at Verity's house ready to sort through years of notes and uncover her plan for the remainder of the series, she discovers a hidden manuscript written from Verity's point of view that may change everything that she and Verity's family know about who they thought she was.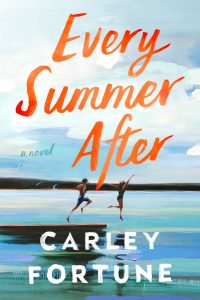 Every Summer After by Carley Fortune  
The lake? Check. Alternating timelines? Check. Teenage Angst? Check. A cute boy who lives next door that has always been just a friend but things have been different lately and who knows what could happen? Check and check. This book has everything you could ever need in a summer read and promises to tick every box on your list.
It has been 10 years since Persephone Fraser left behind her family's house on the lake for the last time, and 10 years since she last laid eyes on Sam, the boy who she thought she would be with forever. So when tragedy strikes and Persephone must go back to that lake town that she spent so many of her summers in, she will discover whether it's too late to repair the damage left in her wake and recover a life she thought she had lost.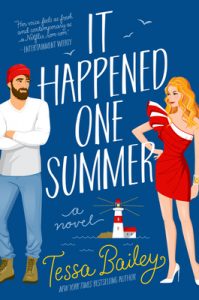 It Happened One Summer by Tessa Bailey 
This book will be perfect beach read for you if you need a little grumpy mixed in with your summer sunshine. This romance is sure to bring you all the sweet and spicy feels you need this summer and leave you swooning on every page.
Front page princess and social media darling Piper Bellinger gets a rude awakening when, upon her latest media scandal including a rooftop pool, fireworks, and hundreds of uninvited guests sans swimwear, she is shipped off by her wealthy stepdad to the tiny fishing town of Westport, Washington, to explore her roots and learn the value of a dollar. Determined to prove to her stepfather that she is capable of taking care of herself, she forms an uneasy alliance with brooding widower fishing boat captain Brendan. When things begin to heat up between Piper and Brendan, Piper must decide if the life she is trying so hard to get back to is the one she really wants.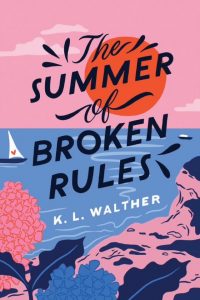 The Summer of Broken Rules by K.L. Walther 
If you have been wanting a summer getaway filled with family, fun and a little romance, this is the book for you. This sweet summertime novel will transport you to a vacation you will want to remember and a story you will never forget.
Still grieving from the loss of her sister, and the sudden breakup with her boyfriend, a week at Martha's Vineyard with her whole family for her cousin's wedding is just what Meredith needs to let her heart recover. When a wedding wide game of assassin leads her to target an impossibly cute groomsman, Meredith's vacation gets a whole lot more complicated.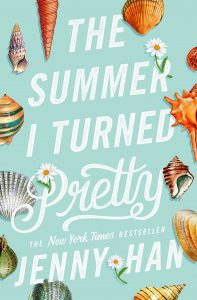 The Summer I Turned Pretty by Jenny Han

This series is on pretty much every summer romance recommendations list this year, and for good reason. A heartfelt coming-of-age story that will give you all the butterflies you didn't even know you needed.
Belly has spent her summers at Cousins Beach for as long as she can remember. A magical place of happiness, sunshine, and most importantly, Conrad and Jeremiah, the boys who have her heart. Always seen as a little sister, no one is more surprised than Belly when one fateful summer everything changes. The summer she turned pretty is one that Belly will never forget.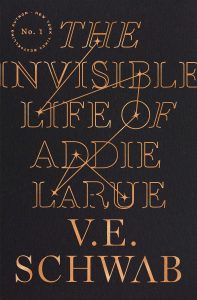 The Invisible Life of Addie LaRue by V.E. Schwab

If an adventure is what you are looking for this summer, then look no further than the pages of this book! Filled to the brim with life, love, loss and that unnamable element that just makes a book special, this atmospheric novel is sure to sweep you off your feet and leave you wanting more.
Destined for a lifetime of mundane sameness in her tiny town in 1700s France, Addie LaRue wants more than the life she is promised can give her. This is why in the cover of night she makes a deal with a dark god – she will live forever, but no one will remember her. Addie lives hundreds of years with the deal she made, determined to make her mark in any way she can, until one day everything changes. A young man in a bookstore remembers her.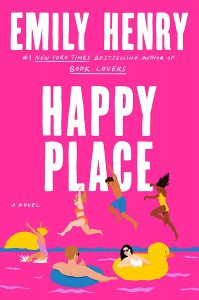 Happy Place by Emily Henry 
What kind of a summer recommendations list would this be if the beach read queen herself, Emily Henry, were not included? Though her new release could be considered a romance, there is so much more to it than the quirky characters and swoony scenes advertised on its pretty pink cover. It is a novel filled with friendship, heart and enough love to transport you from wherever you are to your Happy Place.
Harriet and Wyn have always been the perfect couple. Since college, their relationship has been the pillar against which all of their friends' relationships have been measured. This summer, the beach house where their group of friends has spent all their summers since college is being sold, and they are determined to make their last summer their greatest one yet. This is why, even though Harriet and Wyn haven't spoken for months, they must pretend to be a couple again, and prevent the news of their breakup from affecting their last perfect summer, and in the midst of their pretending may even find their way back to one another.
Caroline Karrh is a junior at The University of Alabama, majoring in news media and communication studies. She enjoys spending time with friends and family, reading and recommending books, and the beach. This is her second year with Alice, serving as the 2023-2024 managing editor.