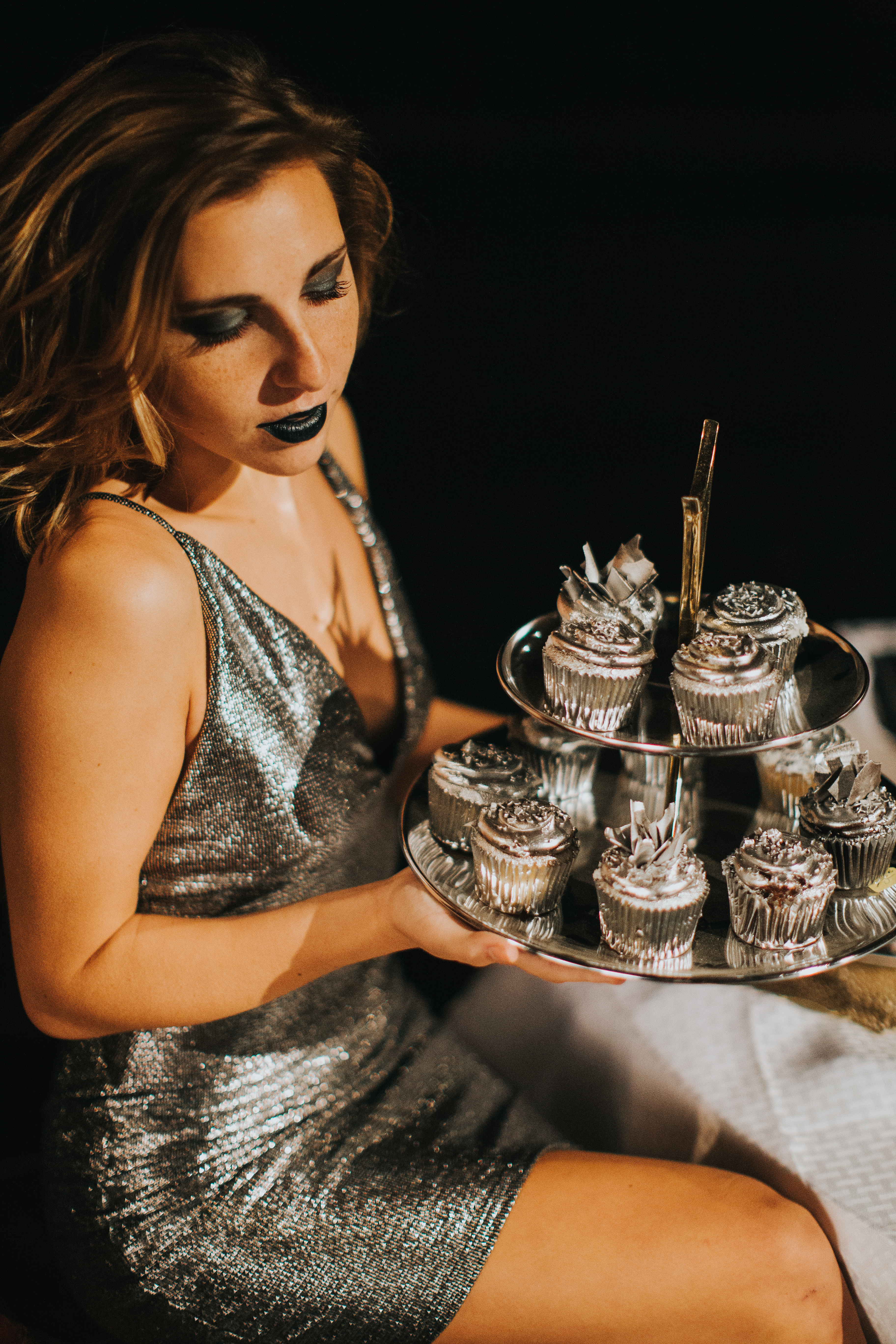 by Lota Erinne
It's the holiday season! You know what that means: chilly temperatures, sweaters and cardigans, a steaming pumpkin spice latte to keep you warm on these bitter-cold nights. And best of all, this is when we take a break from the fervor of school and work and just spend some time with friends and family which, of course, means that it's prime party season. But how are you to stand out from a sea of forgettable holiday festivities? Fear not! Your holiday hostess problems are solved.
AMBIENCE: Don't be afraid to let your unique taste shine through the decor. A thoughtful, personalized party is far more memorable than a shindig that could've been thrown together by just anyone. The lighting should be soft and forgiving (candlelight definitely preferred, but perhaps a bit hazardous). Play music that both excites your guests and wraps them in feelings of cozy nostalgia, like you're pouring a warm mug of marshmallow-topped hot chocolate in their ears. On second thought, maybe go for something a bit less messy. Sprinkle some holiday classics in with the Beyoncé and make sure the atmosphere is unmistakably you.
GUEST LIST: It's arguably the most important part, but also the most difficult. What we're going for is a collection of people who will yield the most fun and the least drama (of course, a party isn't really a party without a dash of drama–but that's neither here nor there). Plan as though you're throwing a slightly larger party than you really are. If it's to be an intimate gathering of 10-15 friends, list everyone you might like to invite to, say, a party with a guest list of 20-30. From that list, choose the people who you immediately know you must invite, and more often than not, you'll end up with the perfect amount of people for the party you're actually throwing. It's like a magic trick in which you are all at once the magician, the audience and the beautiful assistant.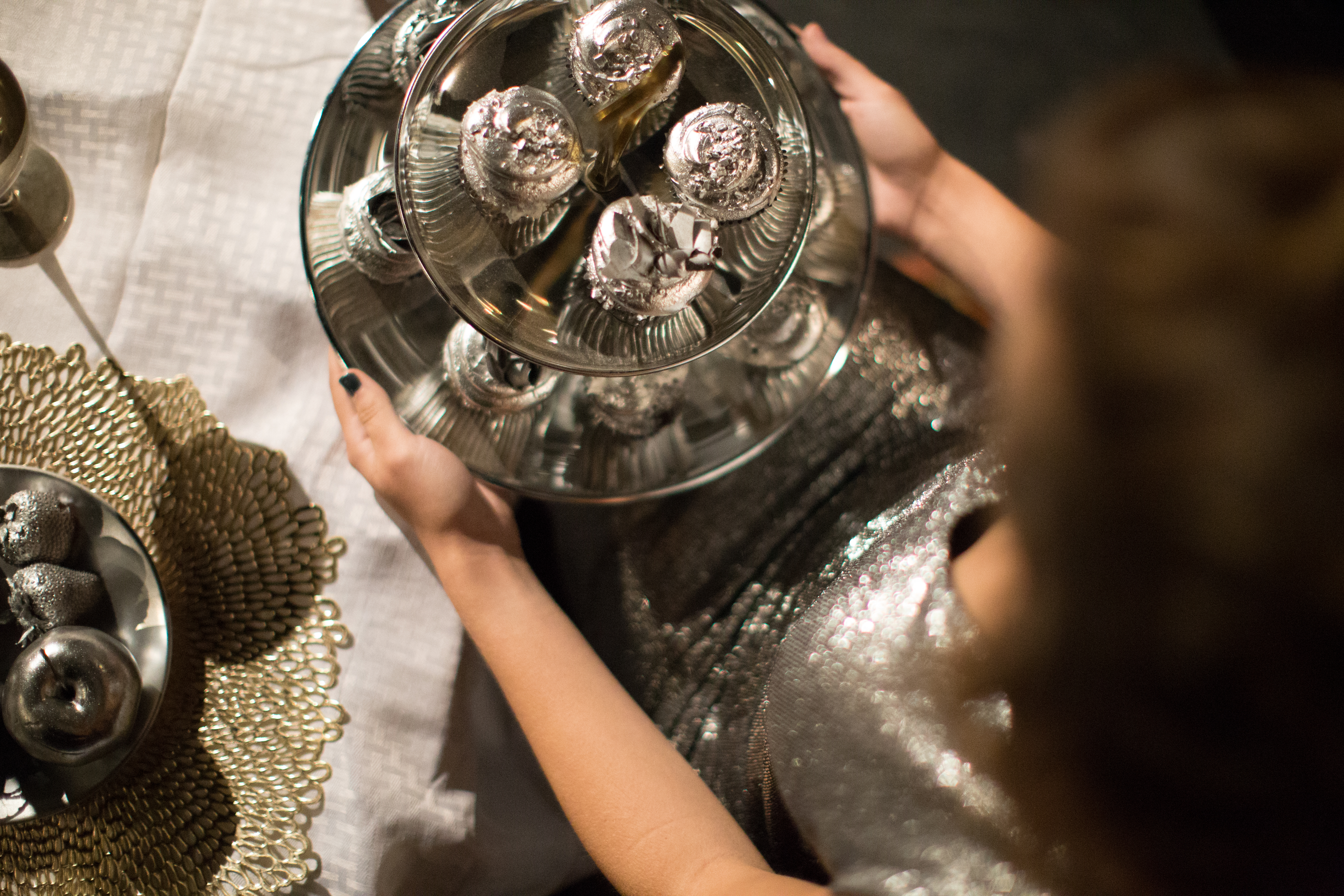 MENU: Imagine walking into a party without food. I apologize if I've traumatized you with this horrific image, but I need to make it clear how important the snack situation is at any event. No one expects you to serve a full meal, but a bag of Cool Ranch Doritos and a two-liter of Diet Coke simply won't cut it. The internet is overflowing with recipes for little hors d'oeuvres like chocolate-covered peanut butter pretzels or mini Christmas cheesecakes. They won't take but a minute to whip up and will last in your guests' memories as the cutest thing they've ever eaten.
OUTFIT: They say you shouldn't attempt to outdo your guests. Wear a dress from last season's collection or don only your second-best pearls, so as to keep your guests from feeling uncomfortable or underdressed. To me, that's a load of garbage written to keep us, the fabulous and fashion-forward, from achieving our maximum potential. This is your party! Who can shame you for being the best dressed gal in the room? Dust off those pumps you never have an excuse to wear, bust out your favorite "special occasion" lipstick, and let yourself shine.
With everyone claiming their holiday bonanza will be the best of the season, throwing one of your own can be a daunting task. Just remember, life is not a competition. Take the time to plan a party you'll be proud of, but don't get lost in trying to throw the *best party of all time.* That'll just make the whole affair feel more like a chore than a celebration–and where's the fun in that?
photo credit: Prestley Bramlett, brit.co