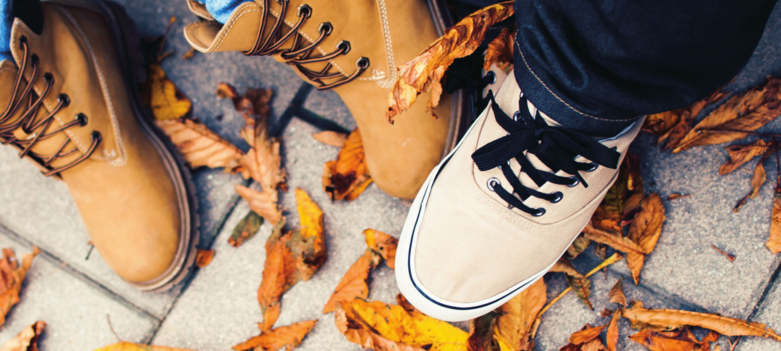 By Jill Holloway
In the words of everyone's favorite relationship icon, Carrie Bradshaw, "One reason people still risk the possible horror of a first date is the possible magic of the first kiss." But before you get to Point B, you have to navigate Point A: the first date, which we all know can be awkward and confusing. Here are some tips to make sure your next one is truly memorable, in a good way.
First and foremost, be yourself.
It's often intimidating, especially on a first date, to just be yourself. We're constantly worried he might be looking for something else, or maybe we think we can't compare to his exes. Instead of worrying about the "what ifs," use your charm, wit and humor to create an easy-going environment. Whatever you do, don't clam up. If you usually break the ice by telling a joke, then do that with him too. Plus, he's probably equally as nervous, so there's nothing to be afraid of.
Make sure you are dressed appropriately for the occasion.
No matter what you're doing, you want to dress to impress. The key, though, is to not overdress. For dinner, a tunic top with jeans and wedges would be appropriate, or a sweater dress with a fur vest is always a safe, sweet choice depending on the weather and type of restaurant. However, if your date wants to do something more active like bowling or hiking, wear a pair of leggings with an oversized sweater; accessorize with a scarf for a look that will be both cute and function for the activity.
Let's talk table manners.
Do not text or use your phone at the table. I know your girlfriends are dying to know the details, but that's for after the final "good night." Your date deserves your full attention. If your date is paying for your dinner, that does not mean you have to order a salad or the smallest item on the menu. It's okay to order the burger or the fish, but on the same note, keep it within reason. The same goes for drinks. If your date is ordering a beer and encourages you to get something too, then you should by all means order that glass of Pinot! However, if he is sticking with water or tea, do not jump straight to the wine list. You need to play it casual as well.
Keep the conversation basic.
The first date is not the time to find out his deepest secrets or how many kids he wants in the future. Keep the conversation light and keep it fun. This isn't to say that you can only talk about new movie releases or what parties are coming up; the best dates are ones where you connect on a deeper level to the person you're with. We've all heard people say not to talk about religion or politics, but if those topics naturally arise, and you can discuss them in a respectful manner, then by all means do! He'll respect you more for keeping the conversation flowing about something that doesn't just relate to college life.
Be confident.
With these new tips in mind, go out and be your best self on your first date this weekend. Don't second guess yourself and don't make excuses. First dates are only fun when you relax and believe that they will be.