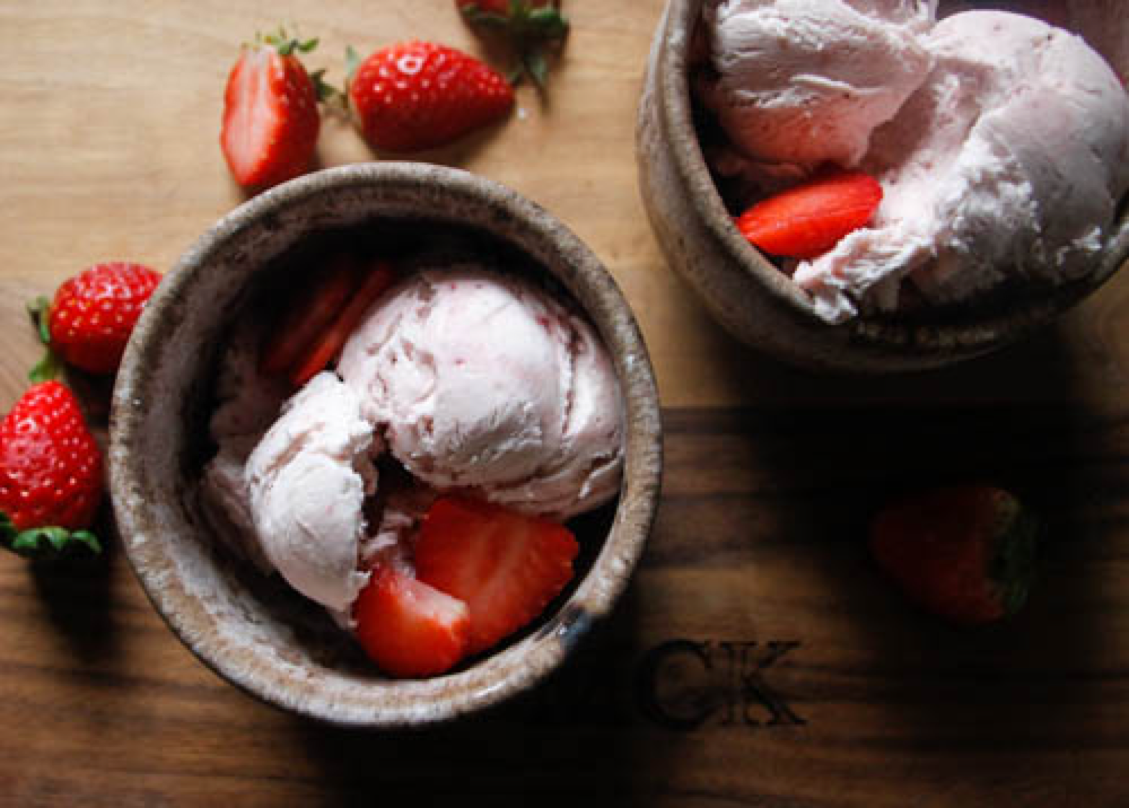 By Mary Clay Kline
Visiting a Baskin Robbins ice cream shop as a kid was a real treat.
My family lived 30 miles from the nearest town of any substance, and often we made the most of the trip to one of those towns by picking up a sweet treat. I remember peering through the glass pane enamored as I perused my flavor options: vibrant cotton candy swirl, rich hazelnut-colored chocolate, mint ice cream studded with chocolate flakes, pretty pink strawberry. I almost always chose one of the latter two flavors and ordered a couple scoops in a cup.  I forewent any special toppings other than a hefty pour of rainbow jimmies.  My brother and I would pile into the car with sticky ice cream-covered hands having already devoured half of our treats.  We eagerly dug in as our mom recanted stories about working at Baskin Robbins while in college.
These days I take my ice cream consumption pretty seriously.  My apartment freezer is lined with pints of different flavors, and though my favorite is butter pecan, I don't discriminate.  And despite my affinity for ice cream, I never thought I'd take the time to make it.  It seemed complicated and time consuming, and didn't I need an ice cream maker to do that anyway?
Turns out, making ice cream is hardly a hassle.  
I made my first batch last winter and since then I've been hooked.  This strawberry version is the perfect end-of-summer treat.
Strawberry Ice Cream Ingredients
Serves 6-8
1 cup strawberries, fresh or thawed from frozen, pureed
1 14 ounce can sweetened condensed milk
1 teaspoon vanilla extract
1 pint heavy whipping cream
Strawberry Ice Cream Cooking Directions
In a small bowl whisk together strawberries, sweetened condensed milk, and vanilla extract.


Using a handheld or stand mixer, whip heavy cream on high until stiff peaks are formed.

Fold the whipped cream into strawberry mixture.  Pour into a loaf pan or other deep container and place in the freezer for 6 hours or overnight.