Your Next Great Summer Read 
Whether you're relaxing on the beach, or enjoying some free time after your internship, summer is always a great time to pick up a good book.
Caroline Karrh | Features Editor 
Unsure of what to read this summer? Don't worry, we've got your back. Split between four genres, we've rounded up a few recommendations for your next great summer read.  
ROMANCE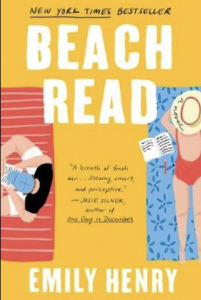 "Beach Read" by Emily Henry 
Romance novelist, January Andrews, and literary fiction writer, Agustus Everett, are polar opposites. They couldn't be more different, even down to the books they write. Suddenly neighbors in side-by-side beach houses in a quaint coastal town, they both find themselves plagued with a similar case of writer's block. Determined to end their shared struggle, they challenge one another into switching genres, and take each other on field trips to find inspiration. And along the way, they might just find romance.  
Already a classic in the romance genre, what could be better for your great summer romance novel than "Beach Read?"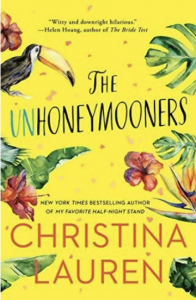 "The Unhoneymooners"  by Christina Lauren 
Unlucky Olive is the maid-of-honor in her perpetually fortunate sister's fairytale wedding, and everything is perfect, except the best man. The groom's brother, Ethan, has been her archrival since they met. In a surprising turn of fate, Olive and Ethan find themselves on an all-expenses-paid honeymoon vacation to Hawaii. All they must do is pretend to be the happy couple. It should be easy, or will it? 
Steamy, summery and fun, "The Unhoneymooners" is an entertaining escape equal to an all-expenses-paid vacation to Hawaii, almost.  
YOUNG ADULT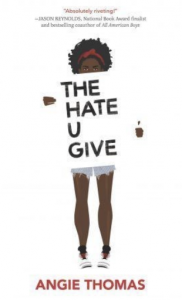 "The Hate U Give" by Angie Thomas 
Starr Carter is a girl split between two worlds. Her expensive suburban prep school and the poor neighborhood where she lives make for a precariously balanced life. This unsteady balance crumbles when her childhood friend Khalil is shot by a police officer right in front of her, unarmed. Starr's world is turned upside down, and she is thrown into the public eye. Will it ever turn right side up again?  
Inspired by the Black Lives Matter movement, "The Hate U Give" is already a novel considered a classic in the young adult genre since its release in 2017. Powerful, poignant and honest, this is a great book to get you thinking this summer.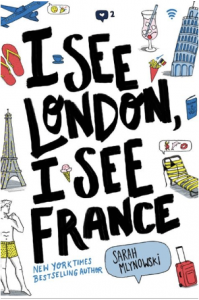 "I See London, I See France" by Sarah Mlynowski 
Sydney and her best friend Leela have had their perfect summer backpacking trip around Europe planned since they were kids. What's not planned is Leela's tagalong cheating ex-boyfriend and his extremely attractive friend showing up on their flight to London and crashing their whole trip. Arguments, problems at home and unexpected feelings for tagalong ex-boyfriend's tagalong friend, Jackson leave their trip in chaos, and their whole trip, along with their friendship, in jeopardy. Can Sydney's summer be saved?  
Want to travel but can't? This young adult novel is the next best thing to satisfy your wanderlust this summer. 
ADULT FICTION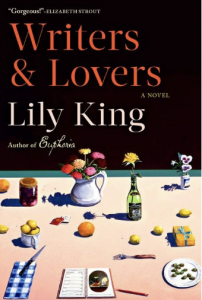 "Writers and Lovers" by Lily King 
Casey Peabody is a woman in crisis. Still reeling after her recent heartbreak and mother's passing, she arrives in Massachusetts alone and adrift. Waiting tables and biding time while working on her manuscript, Casey finds herself falling in love with both Oscar, an experienced author and a father of two young boys, and Silas, sensitive, passionate, and a writer, like herself.  She must find balance between life, love and her dream, all while juggling her mountainous grief.  
"Writers and Lovers" is a powerful, heartfelt story dealing with grief, anxiety, love and life, and will leave you wanting more once you finish.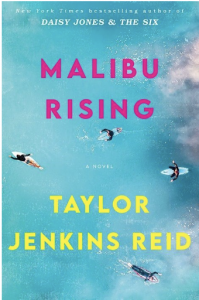 "Malibu Rising" by Taylor Jenkins Reid 
The four Riva siblings, children of the extremely famous singer Mick Riva, throw a huge, star-studded party every year to celebrate the end of summer. Taking place over the course of 24 hours, this novel follows their wild party, and the wildfire that scorches Malibu as a result. As secrets are revealed and stories unfold, the Riva's, lives, loves, relationships with themselves and Malibu itself will change forever.  
Set in Malibu in the 1980's, this lively historical fiction novel is perfect to give you all the beach vibes this summer. 
THRILLER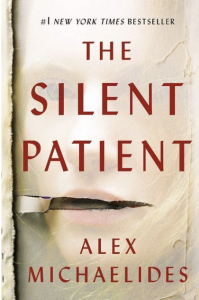 "The Silent Patient" by Alex Michaelides 
Alicia Berenson's life appears to be perfect. Which is why it is such a shock when out of the blue she shoots her seemingly doting husband, Gabriel, in the face. After killing her husband, she never speaks another word.  Theo Faber is a criminal psychotherapist who thinks he has what it takes to make Alicia talk and uncover the mystery of her sudden violence. Can he really help the silent patient? 
Newly popular psychological thriller, "The Silent Patient" is certain to keep you on the edge of your seat, or pool chair.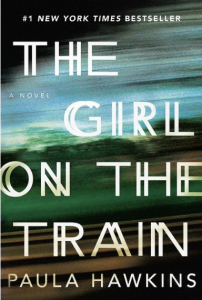 "The Girl on the Train" by Paula Hawkins 
Down on her luck Rachel rides the same train every day. She sees the same married couple in their beautiful house, and longs for their seemingly perfect life. One day, Rachel sees something shocking from the train that changes her perspective on everything she thought she knew about this couple, and she decides it's up to her to figure out what went wrong. As she becomes a part of the lives that she sees every day from the train, she will find that nothing is as it seems.  
This thriller was hugely popular in 2015, and still is the perfect novel to get your blood pumping in 2022. 
We hope that you find a book that you absolutely love from the ones we've selected, and that you take the time to enjoy it and relax while you read, wherever you are. You deserve it! 
Caroline Karrh serves as our Features Editor. While this is her first year with Alice, she is excited by the prospect of writing and editing both web and print stories. Originally from Tuscaloosa, Alabama, she is a sophomore studying news media and communication studies.