The 2000s were filled with catchy pop beats and lyrics that millennials can still scream out today. Millennials have all "crank(ed) that Soulja Boy," "move(d) (their bodies) like a cyclone," and "got low" in their "apple bottom jeans." At one point or another, most millennials embraced feeling "like a bird" and "like a G6." Some songs even taught valuable lessons, such as how to spell "Glamorous" and that the best way to deal with the boyfriend that "says he's got beef"—tell him you are "a vegetarian," and you "ain't … scared of him."
However, millennials are attempting adulthood now, and even though these songs will always carry their own greatness, they are entering a new period of learning. So here are a few artists that also had millennial childhoods, but have been generally less relevant since so-called adulthood. Nonetheless, these young artists have new lessons for this sometimes-rough period in life that millennials need to hear.
R5
As appears to be a trend with young Disney stars, Ross Lynch has moved forward with a music career. In contrast to the big name solo artists, Ross is in a band that also comprises two of his brothers, his sister and their childhood friend. Their slightly alternative, sultry pop sound can brighten any moment.
Relatable lyrics: "You look back and you say you think you lost all your friends, and I'm hoping that it's all my fault." "Good girls ain't ever making history." "I know this: We better live our lives up to the fullest."
Before You Exit
This band of brothers had one breakthrough on pop radio in 2013. "I Like That" had a catchy beat that helped tell the girl everything they liked even though she could not see it. The lead single off their most recent release, "Model," tells a similar story in a more grown up fashion that exemplifies their growth in the past three years. Tales of love and inspiration fill out the rest of their 2016 EP.
Relatable lyrics: "I won't stop until I'm on top." "We say, 'All the other kids got it better than us,' but they're over there thinking that we're living it up." "Put your headphones in; let the day pass by."
Emblem3
One word: "Chloe." This anthem about appreciating girls who often feel like they are less made quite an impact in 2013. However, no one has heard much of Emblem3 since then…until this year. After the band split up and followed separate paths, they ultimately came back together even stronger than before. The lead track "Now" off their self-produced EP hints at struggles the band may have encountered, but also declares that they have "been pretty much the same kids since 16." Regardless, it is clear that their music has evolved to represent them better with no apologies.
Relatable lyrics: "Zero to infinity, yeah that's how much you mean to me." "I'll pick you up, girl in my '97 Honda. No AC, … (it) is hotter than a sauna." "Pen's in your hand so don't stop writing now."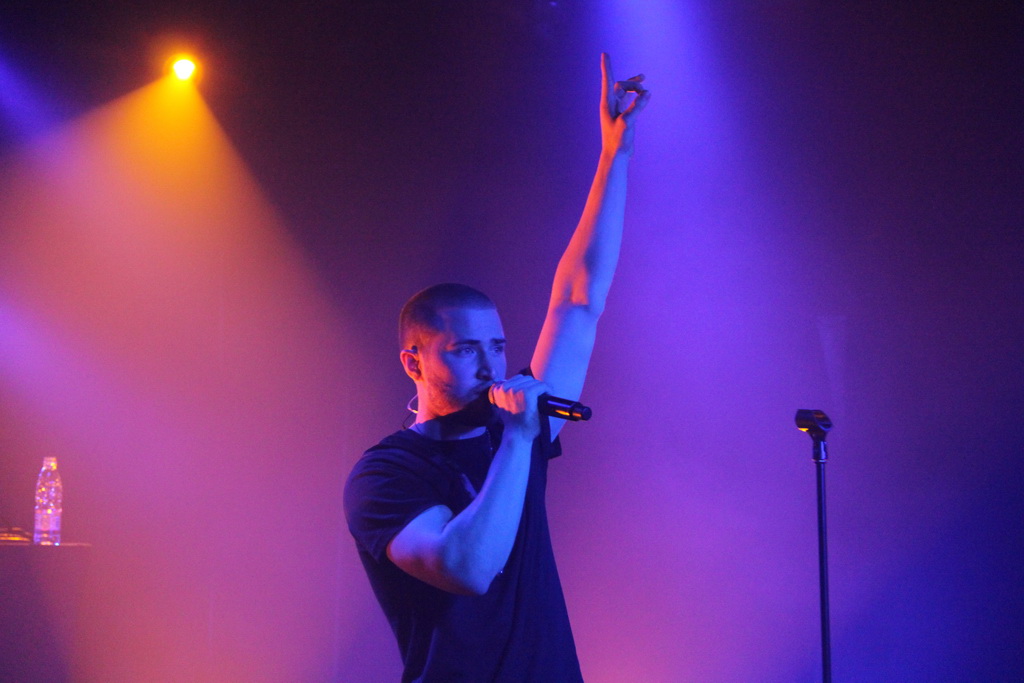 Mike Posner
Recently, Mike Posner made a name for himself detailing the downside that fame can bring after he found success with "a pop song people forgot." In case someone has not put two and two together, that song was "Cooler than Me," and he told that story in "I Took a Pill in Ibiza." The rest of his album is just as honest, intensely displaying the vulnerability of truth.
Relatable lyrics: "Everybody's got scars that they hide." "You hold your halo up with horns." "Now you're just someone in my mind that used to be mine."
Nick Jonas
In case some are unaware, Nick first found success with his brothers in their band, The Jonas Brothers. They stole teen girls' hearts everywhere and had mixed success with music and acting. About a decade later, most of that remains the same. Nick has arguably always had the most successful solo career, beginning with "Who I Am," and his latest album is no deviation. "Last Year was Complicated" spans the entire spectrum of relationships from love, to heartbreak and beyond.
Relatable lyrics: "I could put a sign in the lawn, but it'd mean that I would want to let you go." "When did all these good girls decide to be bad? Dancing up on the table, getting back at your dad." "One thing I love more than being with you: And that's no ties, no drama in my life."
Featured Photo by Ralph Arvesen
Story Photo by Pathien