What to Wear: Fashion Week 2016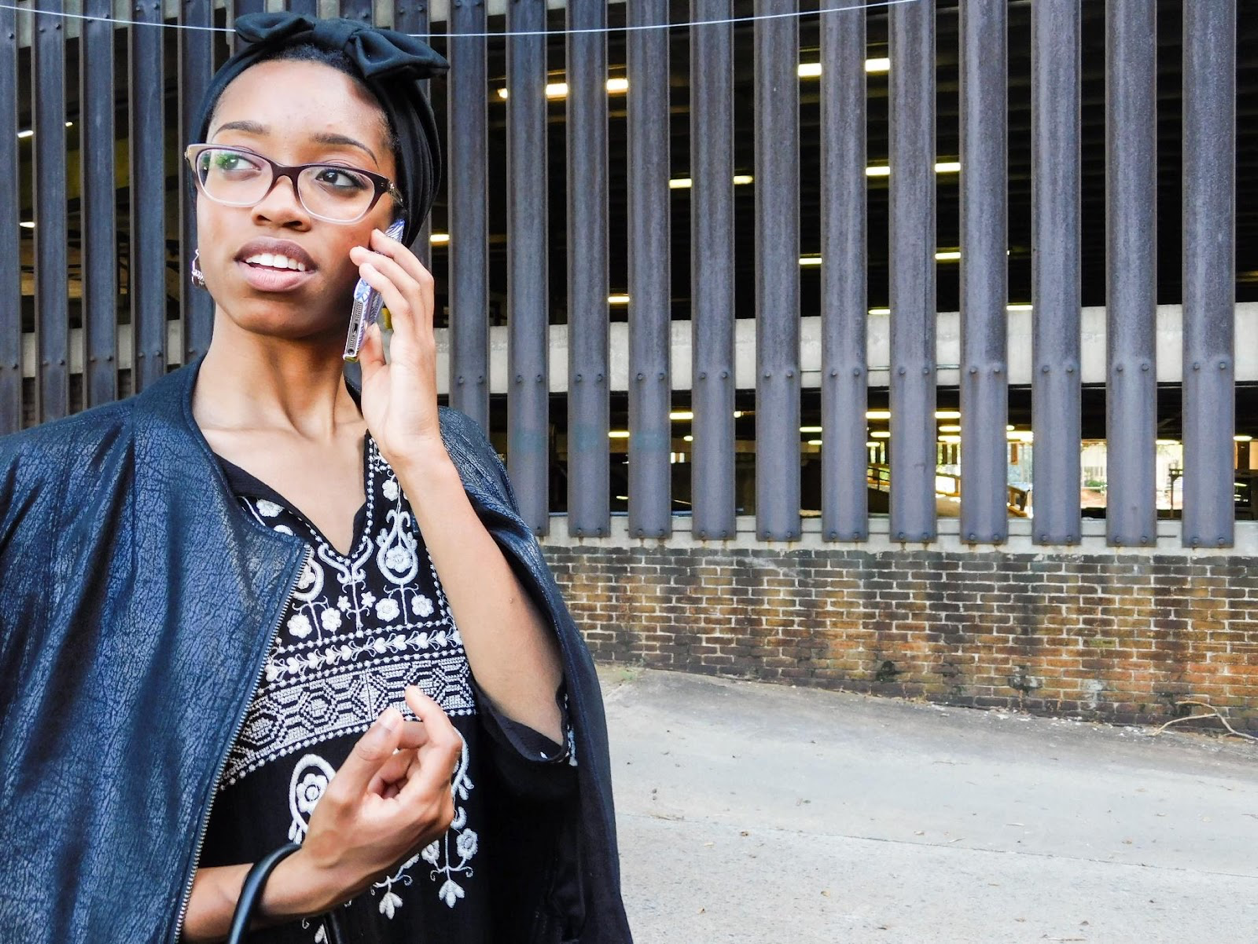 By Nakia Moore
New York Fashion Week began today, but I previewed the excitement by attending my first-ever Fashion Week events at the end of August. I went local by going to Birmingham Fashion Week, which took place August 25-27, and it was the perfect platform for small businesses to get their well-deserved spotlight.
But, being that this was my first Fashion Week, I was hesitant: What do I wear? Who will be there? And how do I make the most of the event?
In the end, I chose to wear an all-black outfit, keeping my look simple and effortless. I knew I'd be doing quite a lot of walking and photographing, so wearing a top that was both comfortable and flowy was key: I paired a Forever 21 kaftan maxi dress over black Forever 21 pants. The neckline pattern was decorative enough to allow me to forego any jewelry, although I did accessorize with chandelier earrings that coupled well with my boho-Moroccan vibe. My jacket was thrifted from Tuscaloosa's own Twice as Nice Consignment Shop. The bow turban tied the look all together and added a nice feminine touch, and to finish the look, I added a pop of color with brown heeled sandals and a plain black handbag.
What you wear to Fashion Week, while not as important as the clothes presented on the runways in the coming weeks, is a big deal. Walking past the crowds of people, even I thought I was a bit under dressed. Mothers came dressed to the nines, donning avant-garde dresses, parachute blouses and high heels, while their daughters and sons looked as if they were to be modeling the runway that night. Based on the compliments I got, my choice of classic elegance was also appropriate for the occasion. #BFW2016 was a night to remember.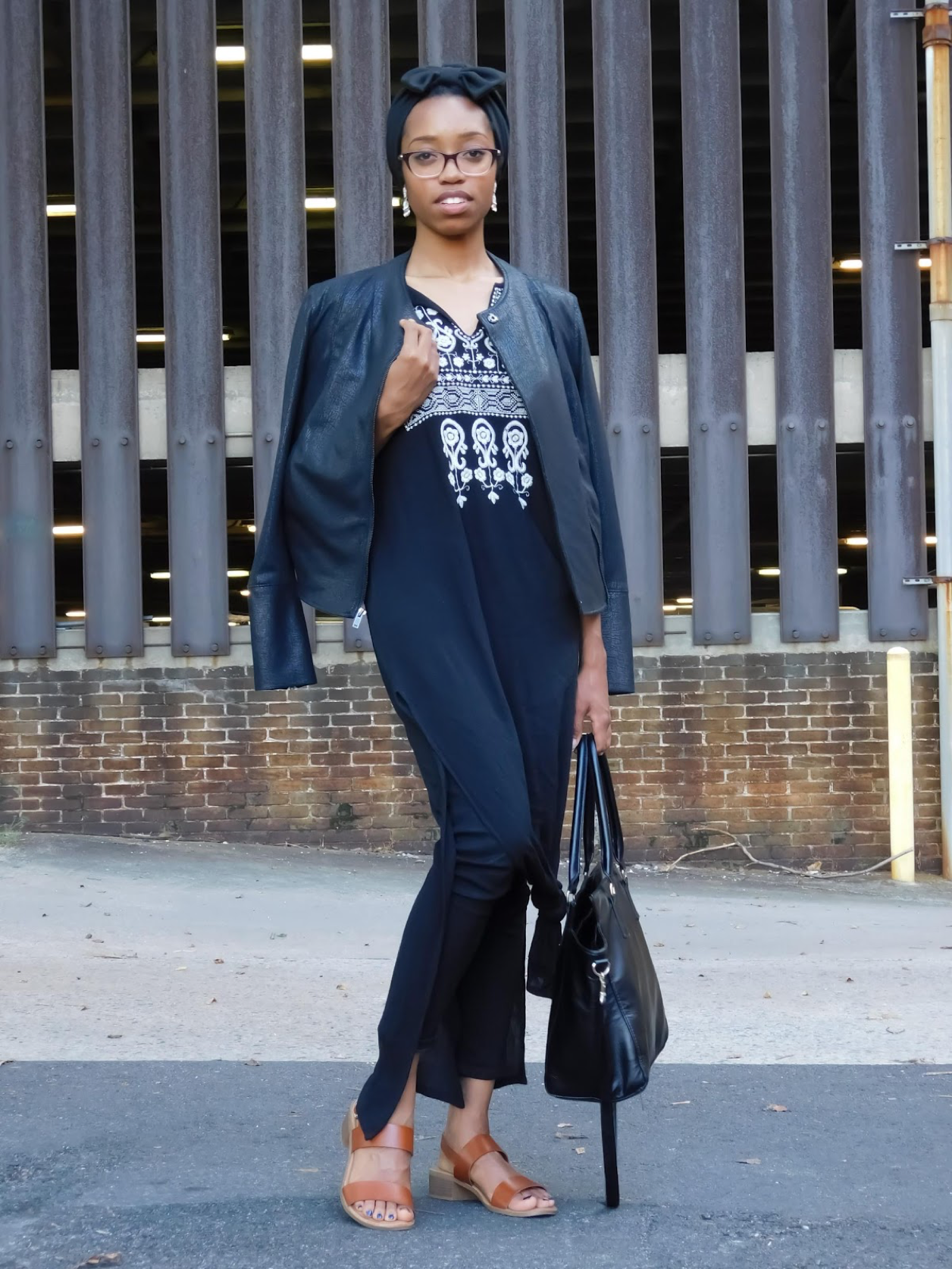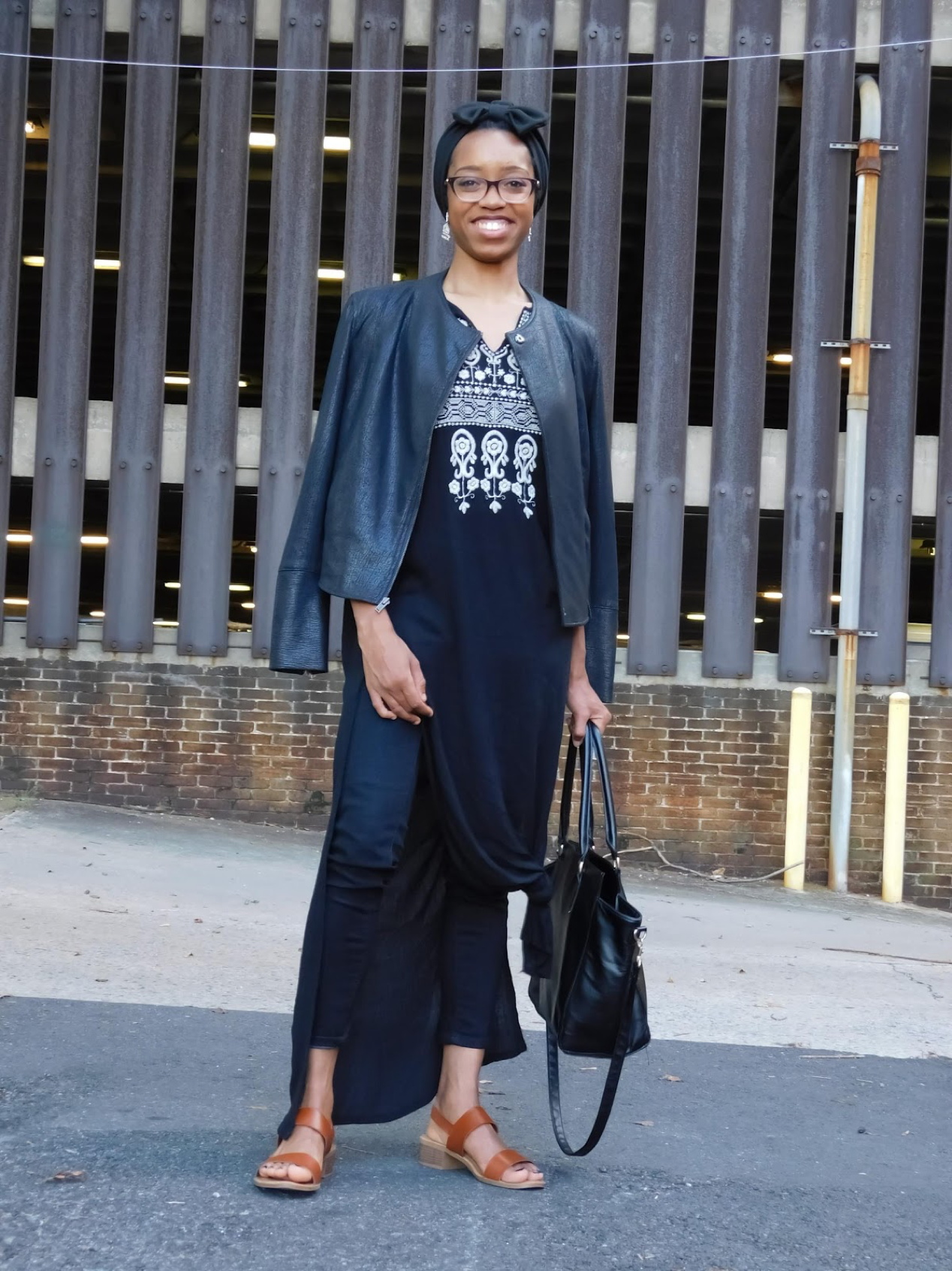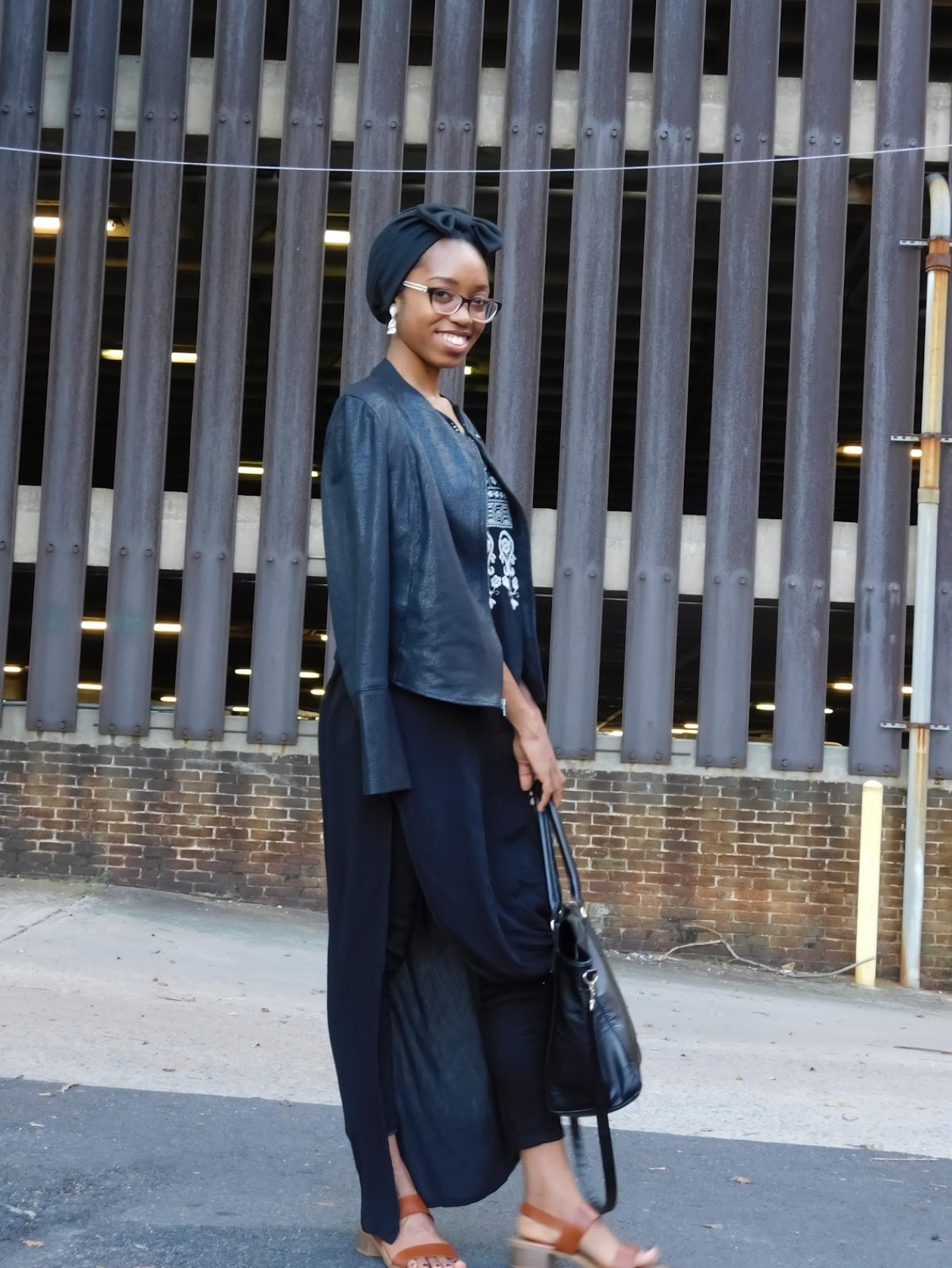 Photos courtesy of Nakia Moore.