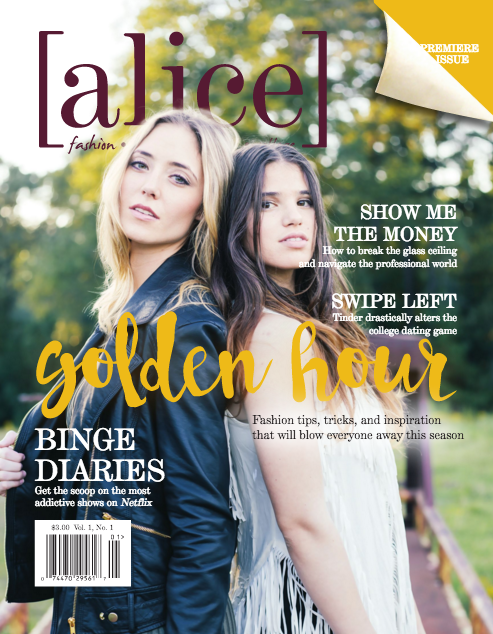 Alice first debuted on The University of Alabama campus in November 2015. The premiere issue was the product of more than 100 college women from various backgrounds and perspectives, who all brainstormed and conceptualized the best ways to help women navigate through college.
Alice's web presence features content from the magazine, but also offers new content in the areas of fashion, entertainment, beauty, lifestyle, food, and heath and fitness.
Hard copies of the magazine are for sale online and in The University of Alabama SUPe Store.
"To us, Alice represents everything we love and hate about our college years. She's following the next big fashion trends, but just as concerned with the big issues – what's going on in the world and how she can stay engaged. In other words, Alice is just like us."

Tara Massouleh and Allison Ingram, Editors in Chief
Alice is a magazine produced in and published by the Office of Student Media at The University of Alabama. All content and design are produced by students in consultation with professional staff advisers.